MyONE customers share their best advice
for that "Let's Measure Ya Penis"-talk
Our myONE Size Specialists often get questions such as: "My partner refuses to wear condoms because they don't fit, but I don't know how to bring up myONE and penis measuring in a conversation."
Fortunately, our customers are here to help! They've been there. They've done this. So, we went directly to the source and asked myONE fans to share their best advice for bringing up measuring in a conversation. Tony P says: "Being told or asked about measuring wouldn't bother me at all. I'd be happy to know about better fitting condoms."
Check out more advice below to make any day Measure a Penis Day.
Work it into foreplay
Kevin S. says: "I would love it if my partner told me about fitted condoms and asked if she could measure me. Using the measurement as part of foreplay would be great, especially as an in-the-moment surprise."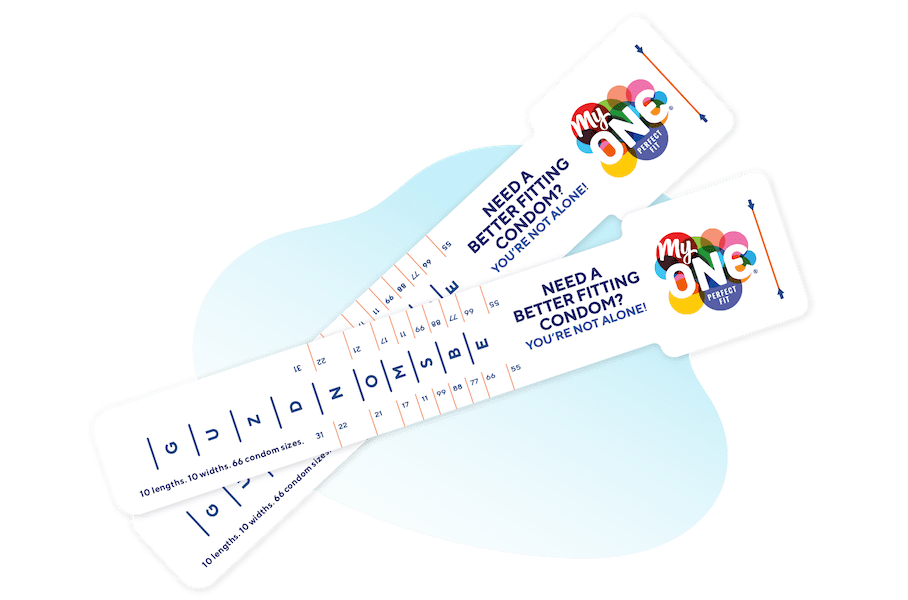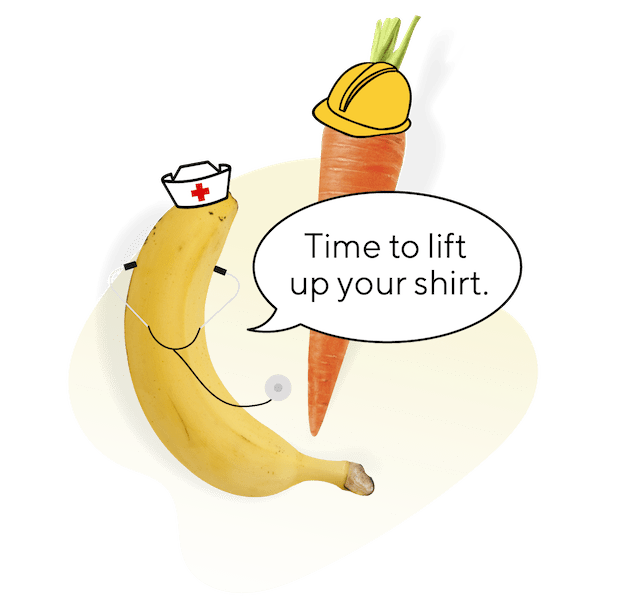 Work it into roleplay.
Doctor/patient, or what about a construction worker just measuring wood? "If you need a nurse costume to feel like you're getting full service from your tape measure, I will be happy to do my part for better fitting protection." That's some sound advice from Nate.
Make it fashion.
"What guy wouldn't want a custom-made suit? You can't have a custom suit without a fitting. Don't approach it as measurement. Approach it as customization," says a myONE customer who prefers to stay anonymous.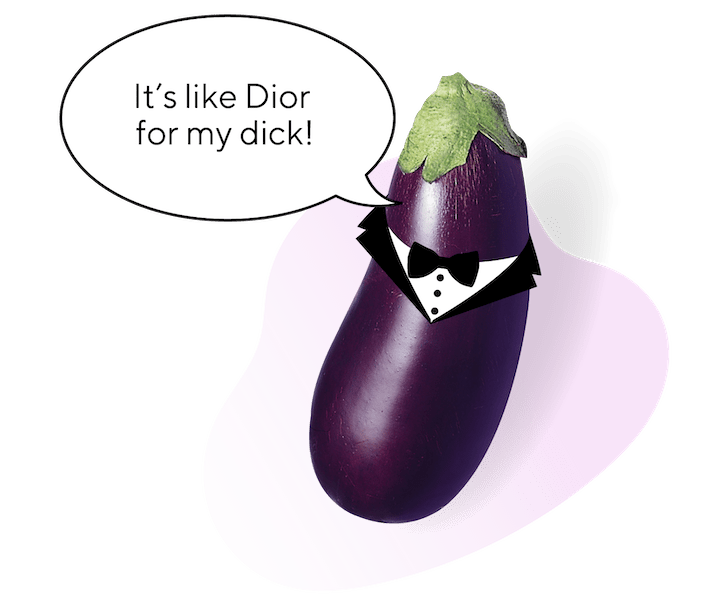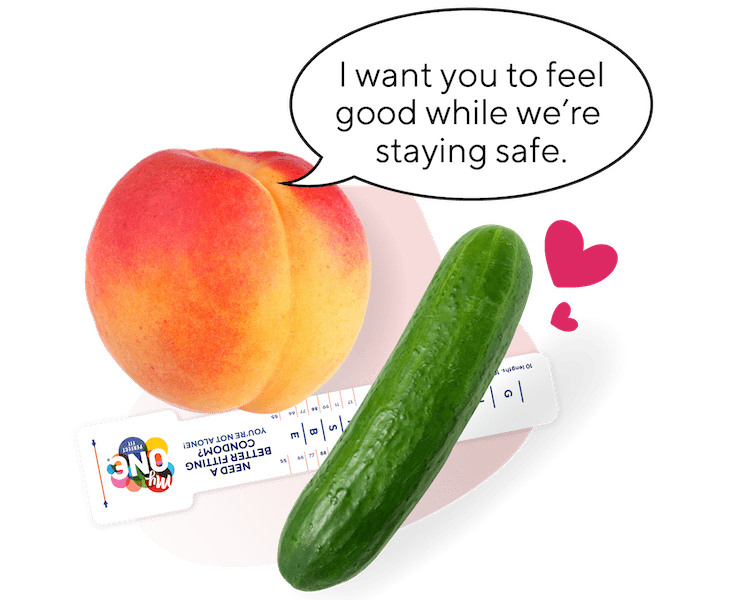 Cause it feels amazing.
Ronnie from Denver says: "I'd like to hear: 'I want you to feel good while we're staying safe. I heard these feel really good for the guy and I want you to have that.'"
Bananas: always funny.
Reignbeau Heffer has some advice: "My partner literally held up two bananas and asked, 'Babe, is your penis more like this or this?' Honestly, it was so funny, I wasn't embarrassed at all. Then he showed me the ad on Facebook about myONE condoms."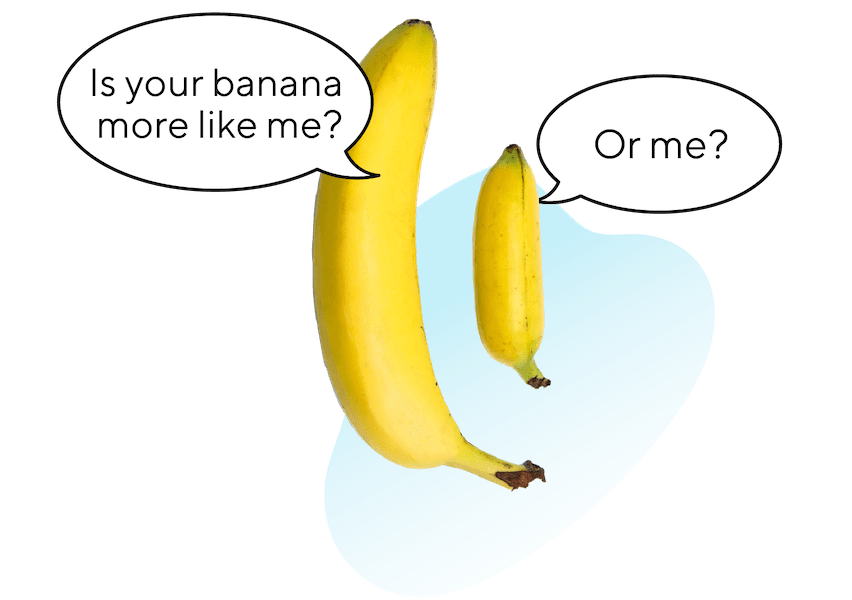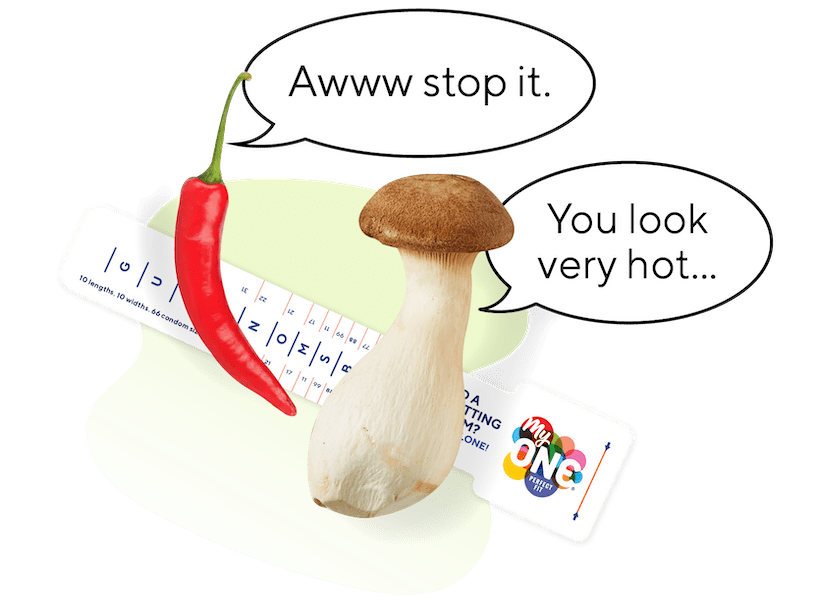 Every size is perfect size.
"Let's measure so that you get the perfect size for your perfect penis," says Beebert.
Don't overthink it.
"I can't think of many people who'd pass an opportunity to have their goods handled by their partner. 'Let's measure it!' should work just fine!" says myONE customer A.R.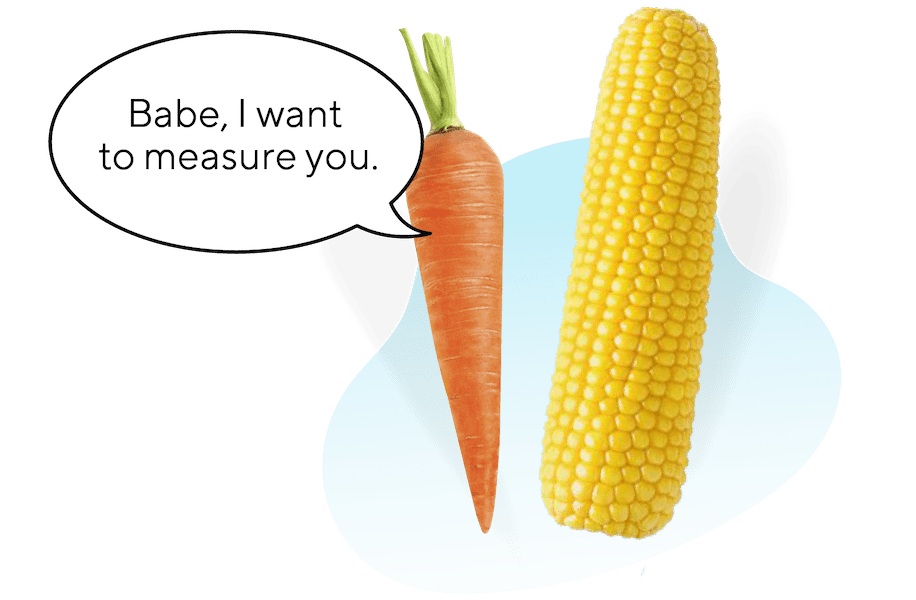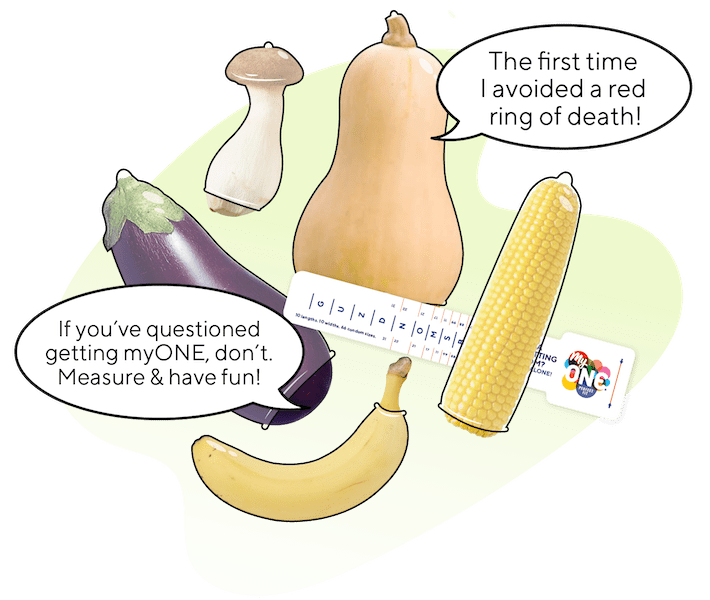 Proper condom fit makes major a difference.
Here's an example script from a sexuality educator in our midst: "Hey, I have kind of a random question, and I get it if you don't want to talk about it, but: Have you ever measured your penis? I'm asking because condoms don't fit everyone the same way, and I wonder if we can find one that fits you perfectly. It makes a huge difference to me that I found one that does for me."
Make it about both of you.
"As a woman who hates using condoms but who loves safe sex, I eagerly said to my partner, 'Let's fool around and measure your penis!' After briefly clarifying that I wasn't just whipping out a ruler to make a Twitter post or something, he was totally on board. I think when my partner saw how excited I was about these condoms, he knew how excited I would be for the use of them to follow...which made the measuring thing fun!" says myONE customer "DirtyHippy."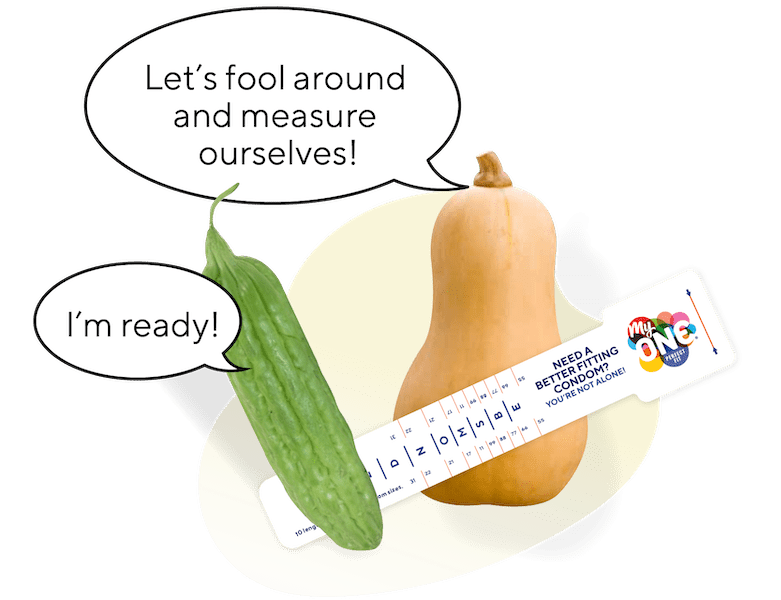 Three easy ways to get the perfect fit.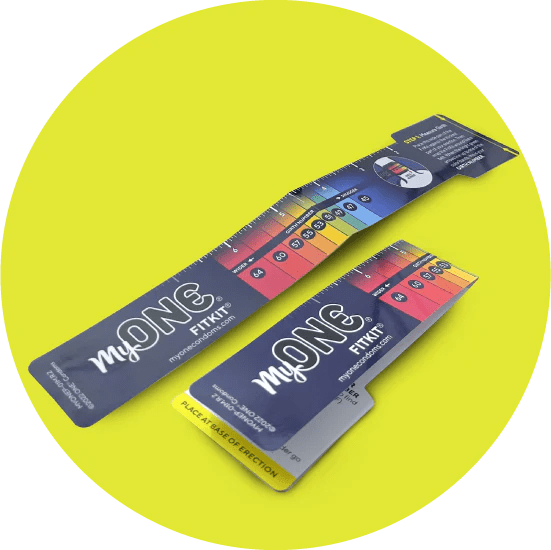 Measure with
the FitKit
Print, get it up, measure, and bam!
Get your myONE size code in minutes.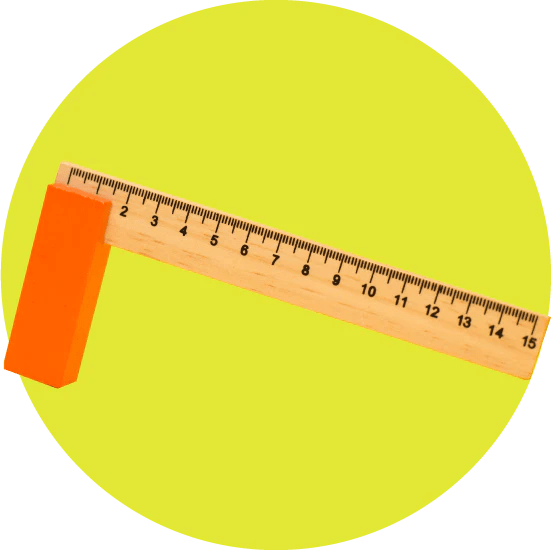 Enter your own measurements
The old school way to size up your stuff.
Bust out the measuring tape.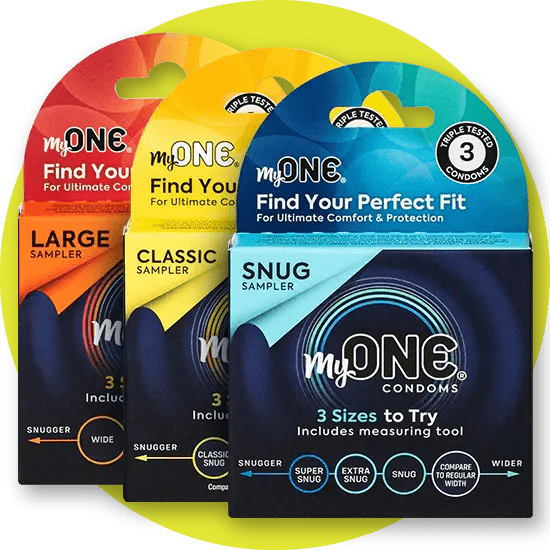 NO TIME
TO MEASURE?
Get a quick 3-count sampler based on prior experiences with regular condoms.
Liquid error (templates/page.measure-Penis-day-blog line 166): Could not find asset snippets/select-a-size.liquid
Liquid error (templates/page.measure-Penis-day-blog line 169): Could not find asset snippets/enter-measurements.liquid