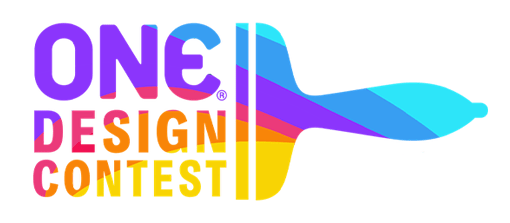 Spring 2021 winners
For over a decade, the ONE Design Contest has given artists and advocates a platform to express their views on sexual health. Winning designs are featured on ONE's signature, round condom wrappers. ONE will also donate a total of 50,000 condoms to the artists' health organizations of choice.

A combination of voting by ONE staff and a panel of guest judges determines the Top 50 Finalist designs, which are then voted on by the public. Public Voting helps determine the Grand Prize Winner, Runner-Up Winner and 8 Honorable Mentions.

Think you got what it takes to design ONE? Submit your art.
GRAND PRIZE WINNER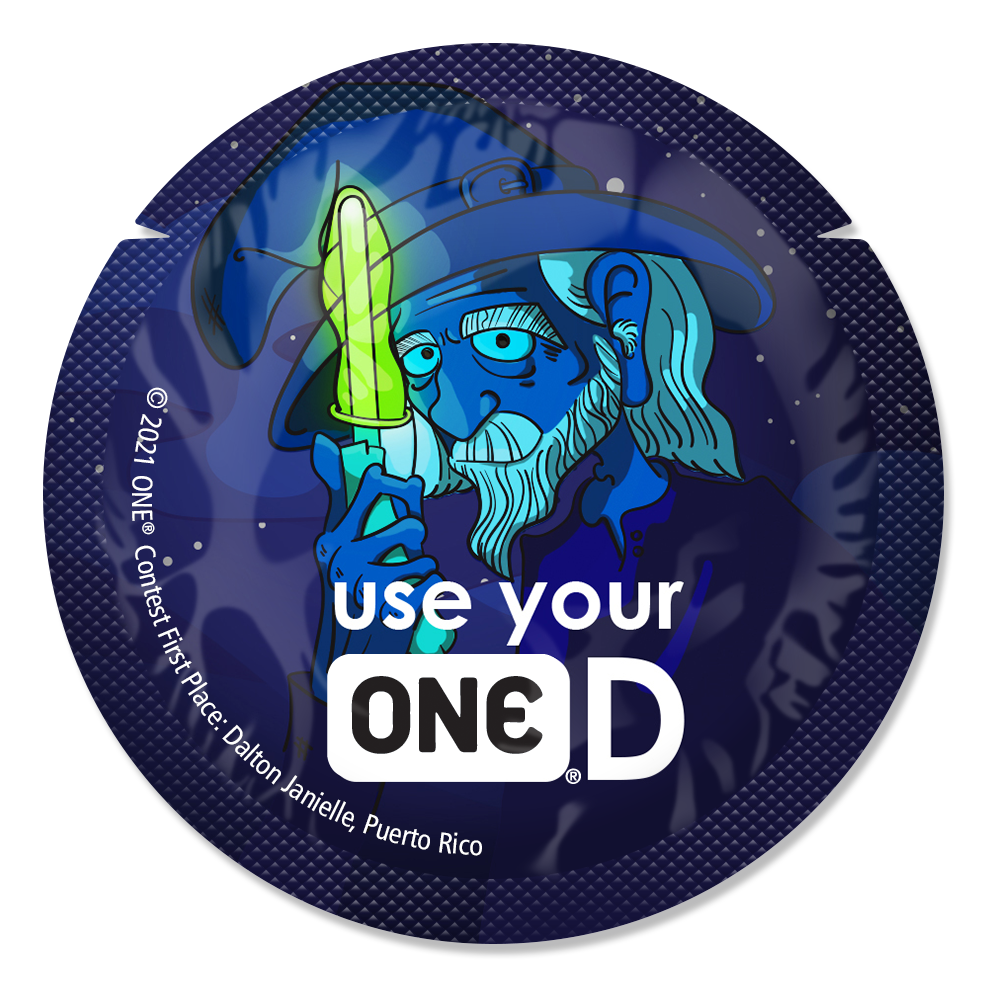 Dalton Janielle
"Use Your ONED"
Puerto Rico
RUNNER-UP WINNER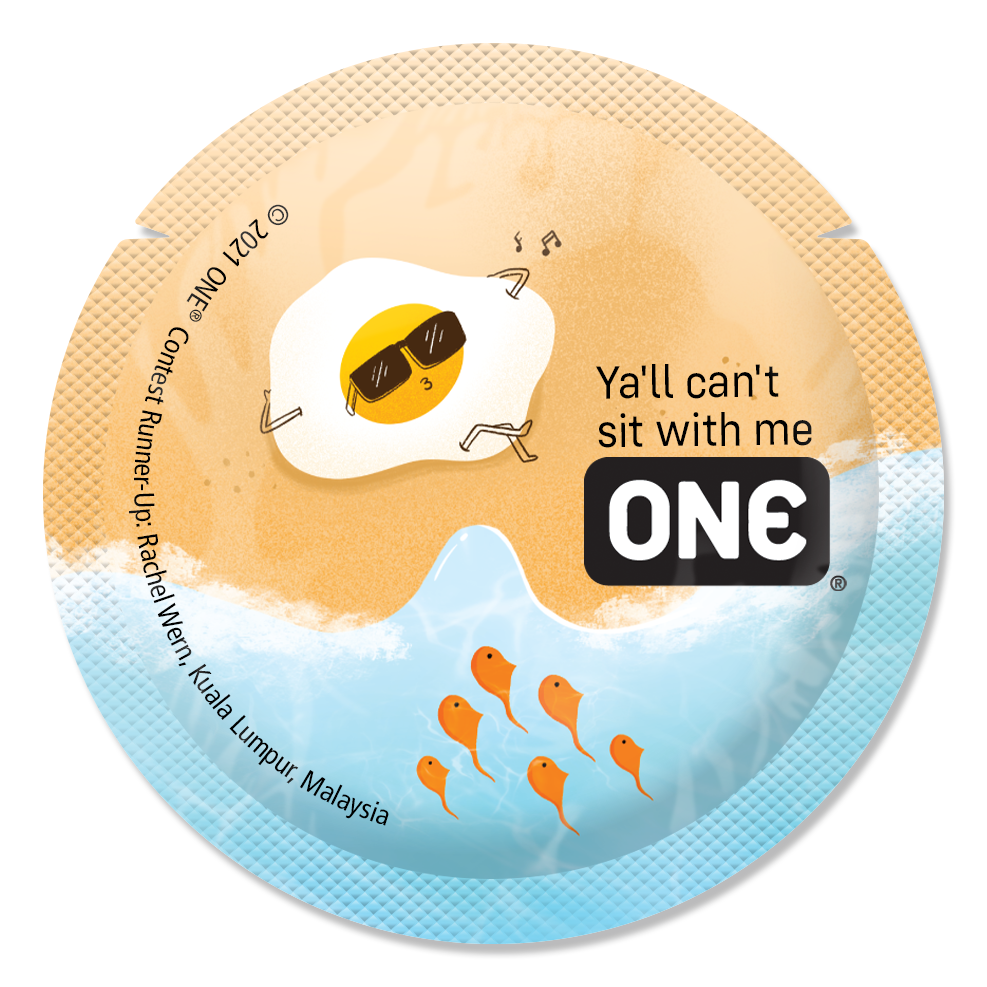 Rachel Wern
"Y'all Can't Sit With Me"
Malaysia
HONORABLE MENTIONS
Connie Gertz
"Tunnel of Love"
MN, USA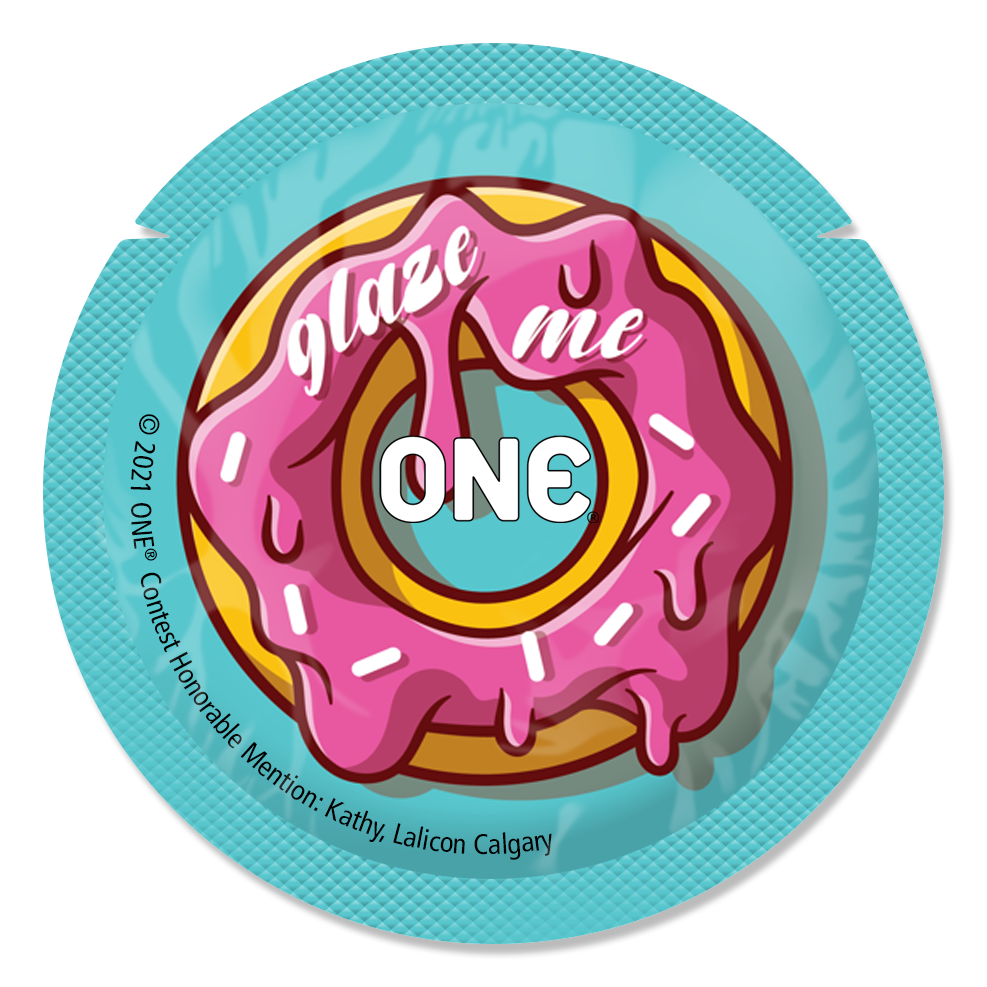 Kathy Lalicon
"Glaze My Hole"
Canada
@lagoon.lewis
"Take This!"
USA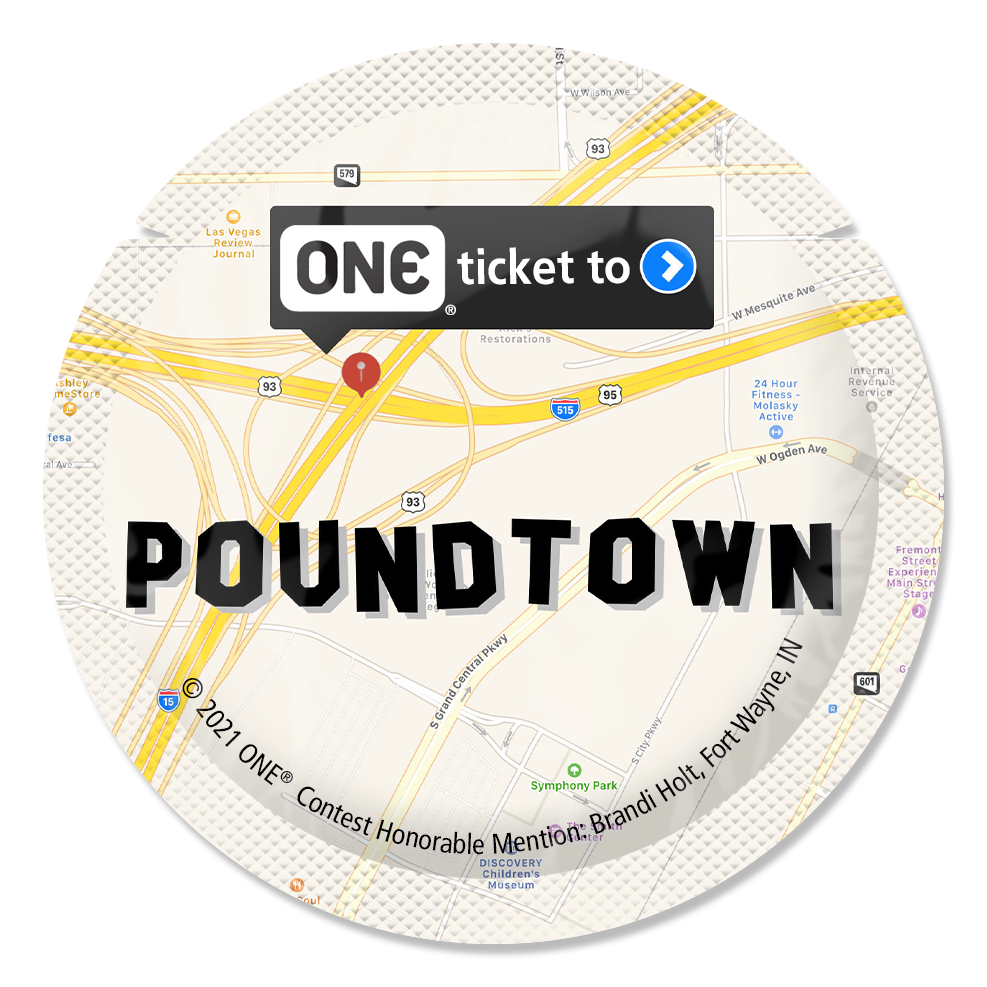 Brandi Holt
"ONE Golden Ticket"
IN, USA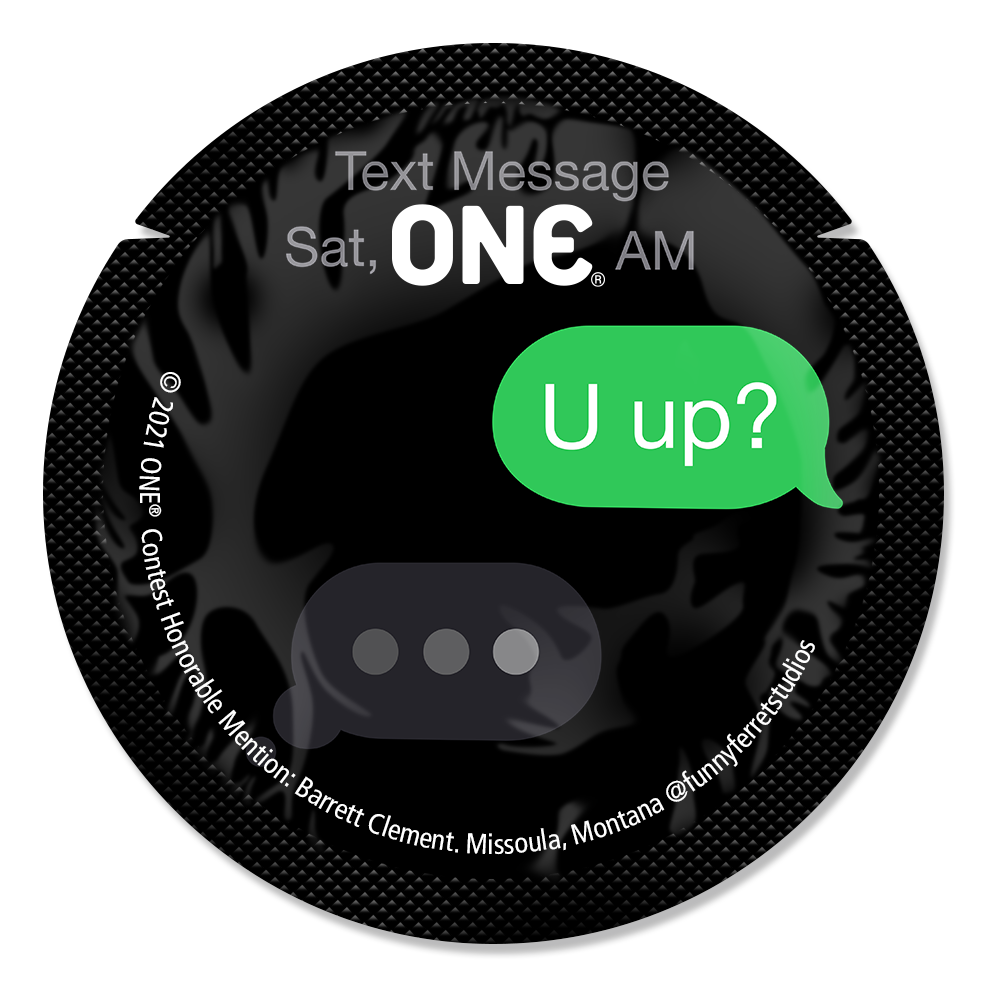 Barrett Clement
"ONE:AM"
MT, USA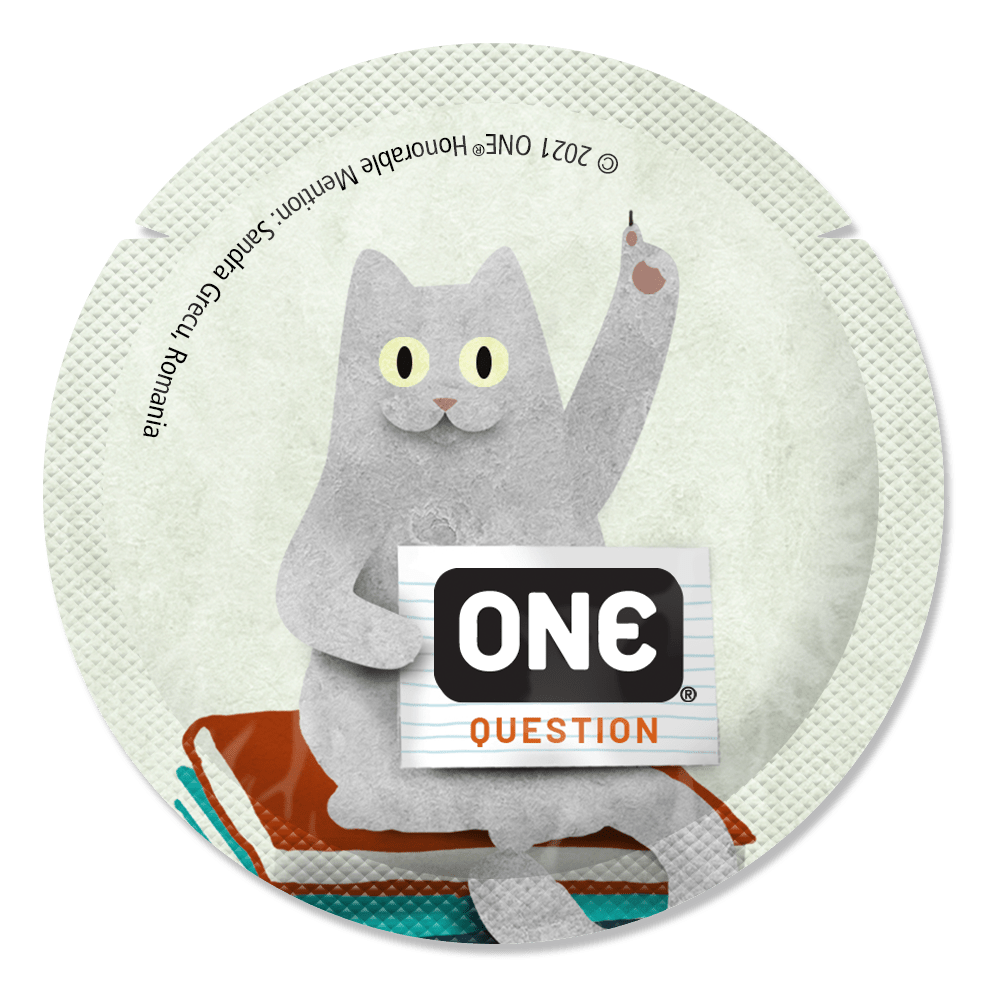 Sandra Grecu
"ONE Consent Question"
Romania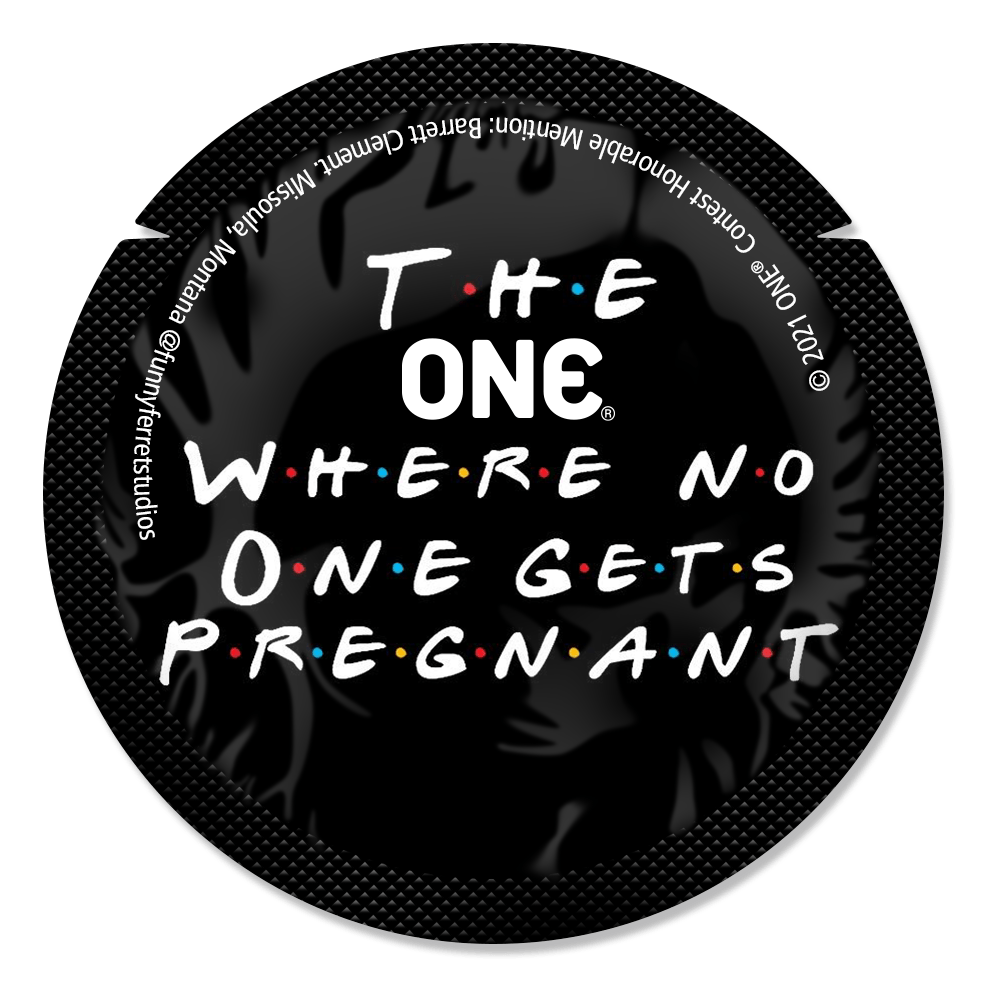 Barrett Clement
"The ONE Where No One Gets Pregnant"
MT, USA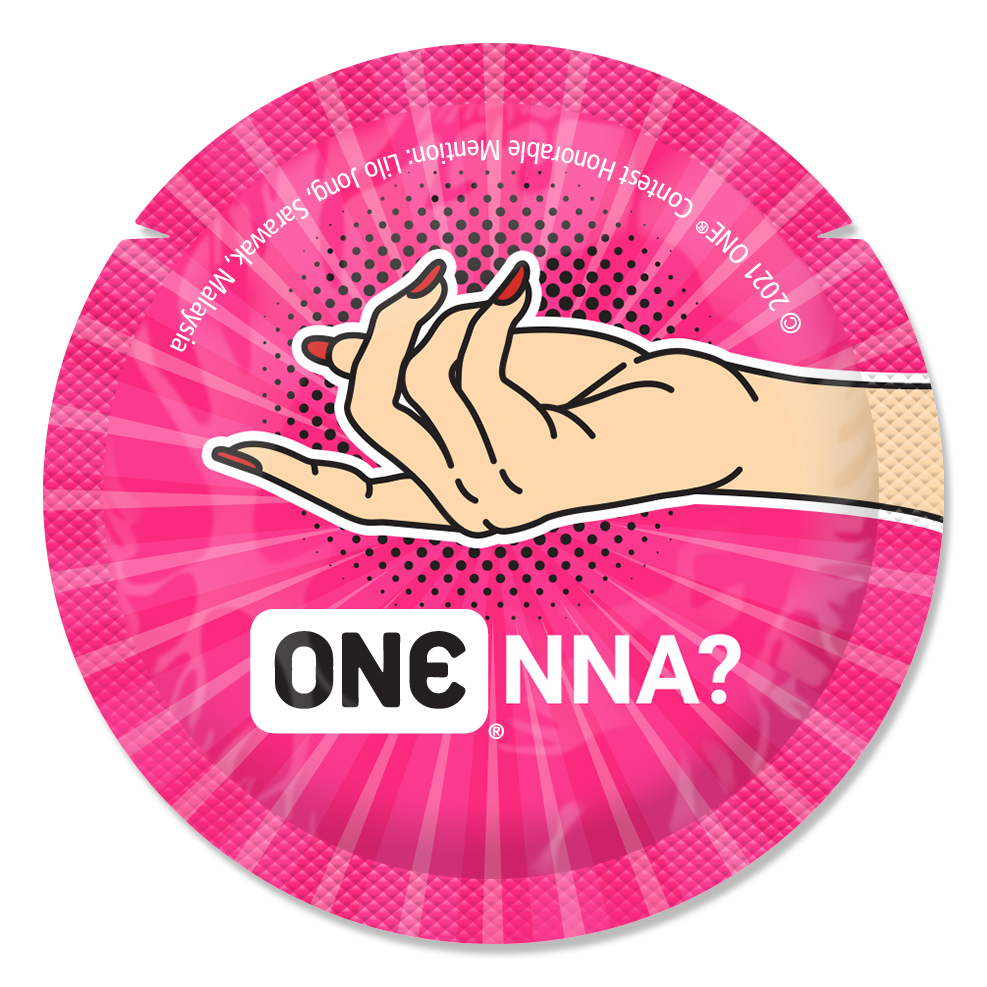 Lilo Jong
"ONEnna?"
Malaysia
STAFF MENTIONS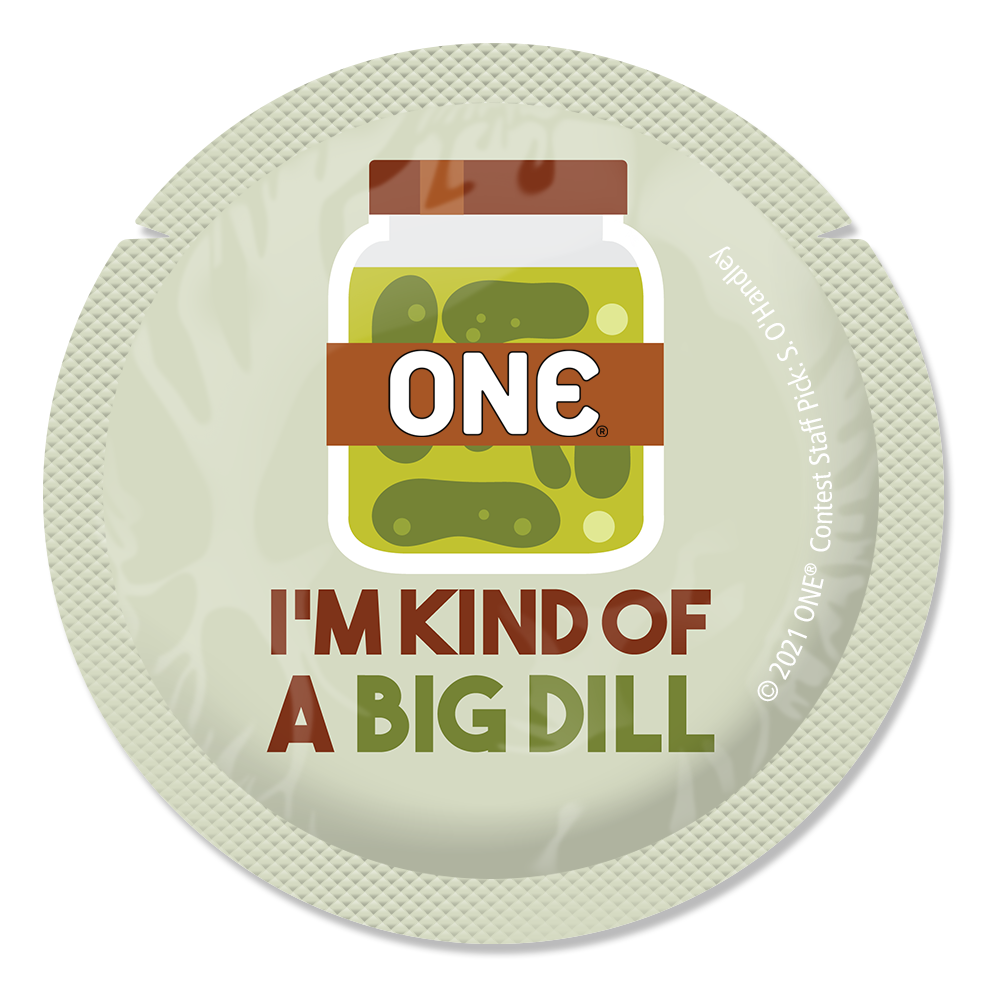 S. O'Handley
"A Big Dill"
Canada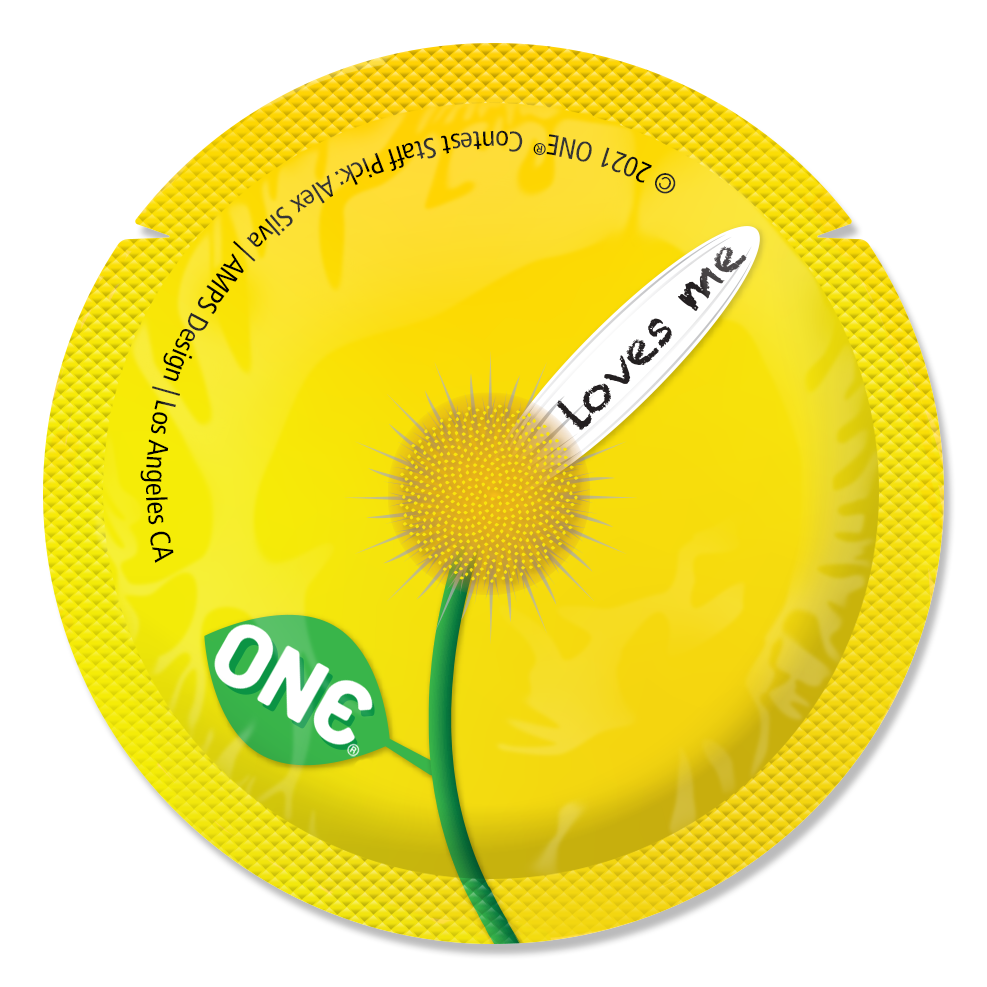 Alex Silva
"Loves Me"
Los Angeles, USA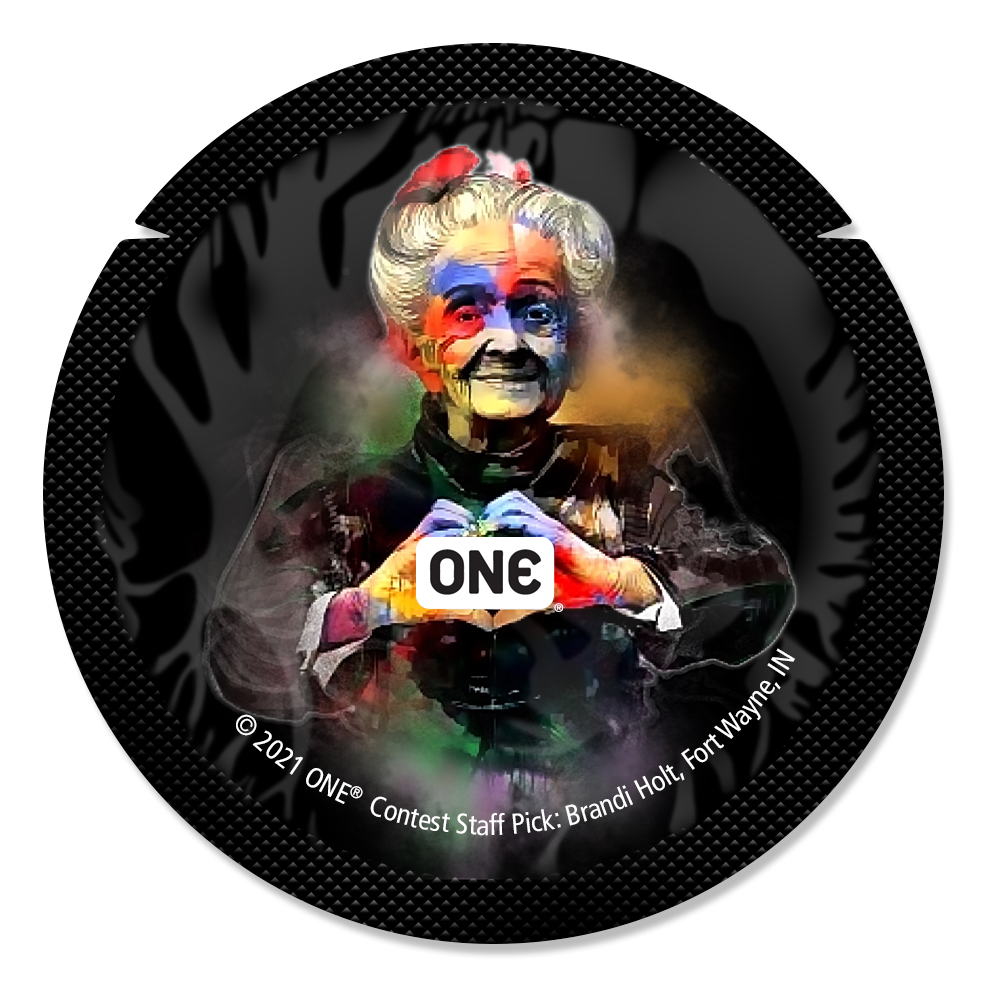 Brandi Holt
"ONE Love"
IN, USA
Lyndsay Baker
"Fetch ONE"
Canada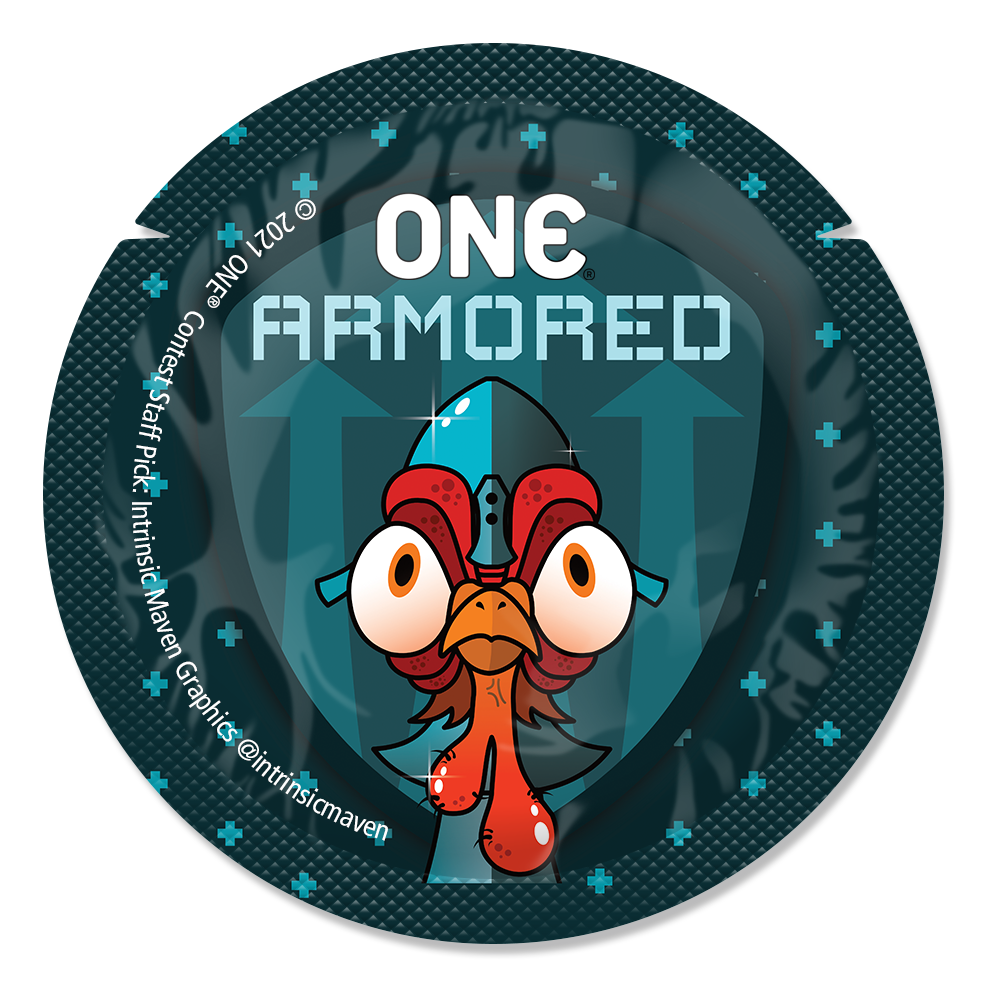 Intrinsic Maven Graphics
"ONE Armoured Cock"
USA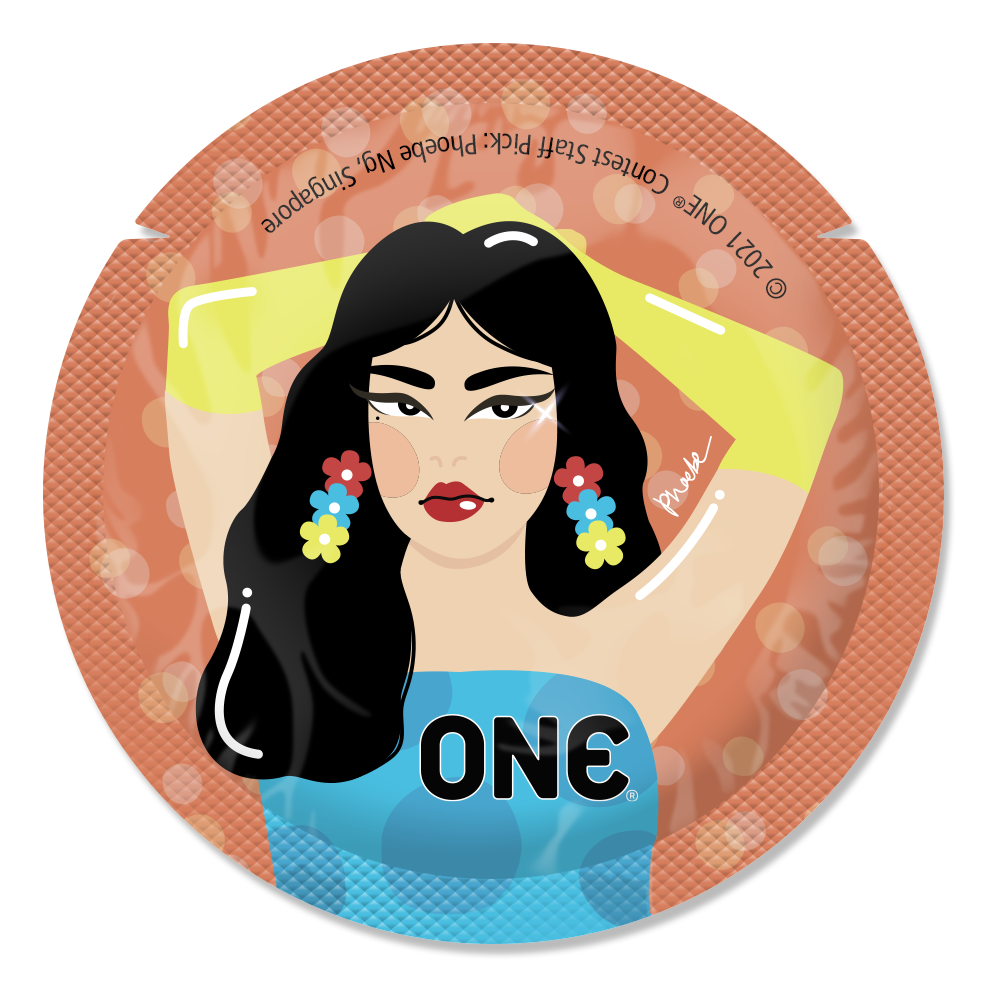 Phoebe Ng
"Flower Power"
Singapore