SPRING 2019 CONTEST WINNERS
For over a decade, the ONE Design Contest has given artists and advocates a platform to express their views on sexual health. Winning designs are featured on ONE's signature, round condom wrappers. ONE will also donate a total of 150,000 condoms to the artists' health organizations of choice.

A combination of voting by ONE staff and a panel of guest judges determines the Top 50 Finalist designs, which are then voted on by the public. Public Voting helps determine the Grand Prize Winner, Runner-Up Winner and 8 Honorable Mentions. ONE also selects additional winners as Staff Picks.

Think you got what it takes to design ONE? Submit your art.
GRAND PRIZE WINNER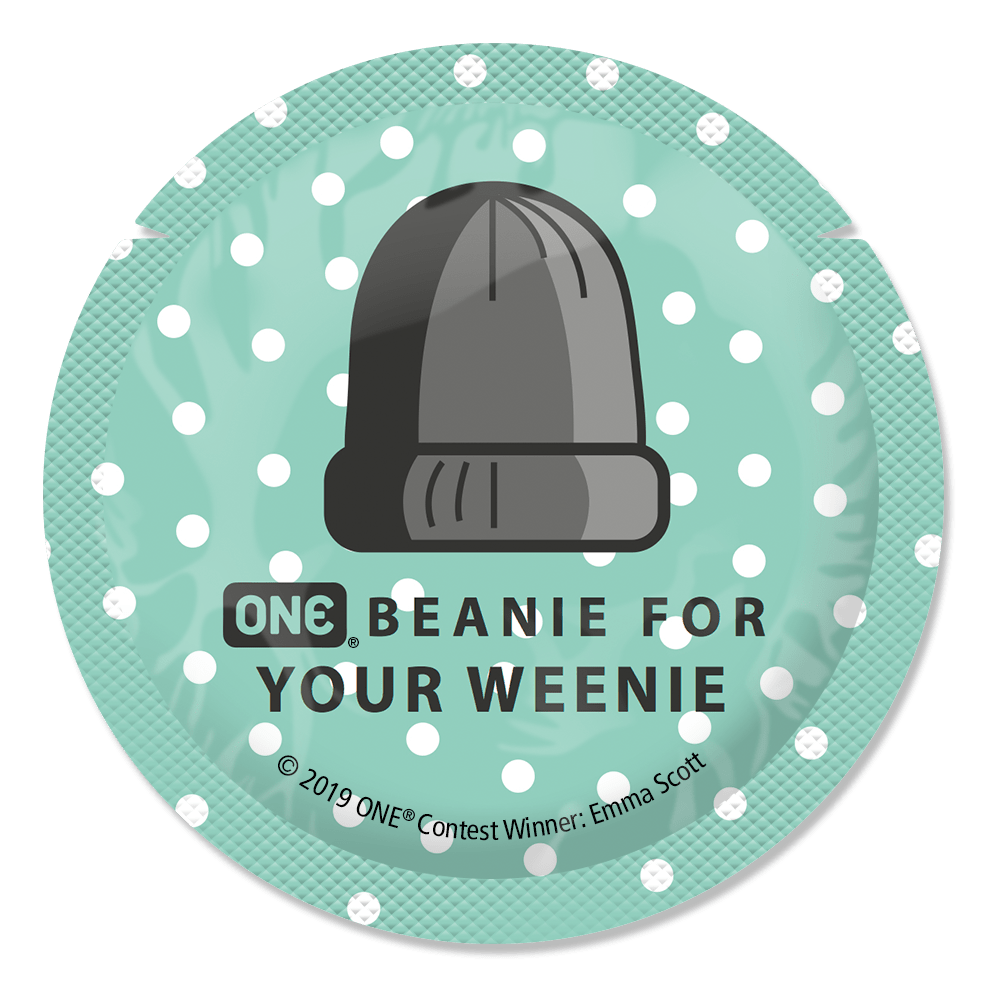 Emma Scott
"Beanie for your Weenie"
Canada
RUNNER-UP WINNER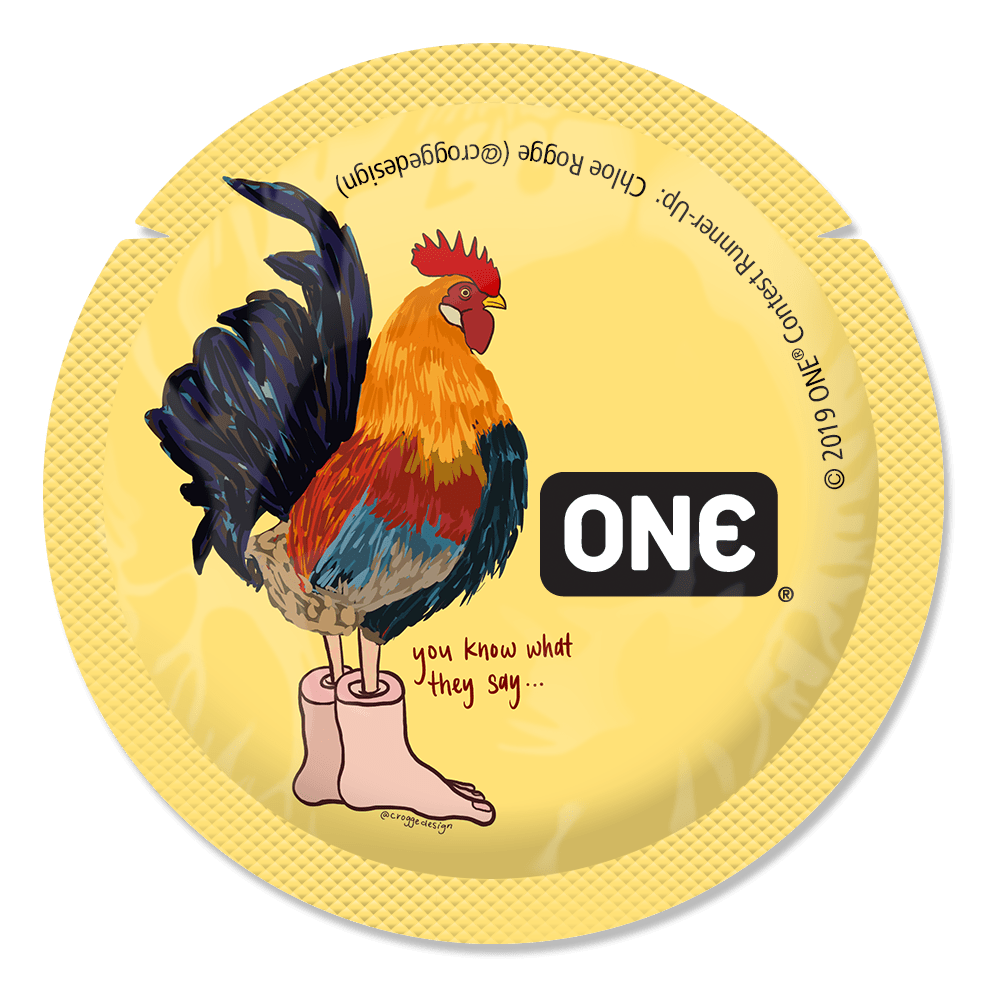 Chloe Rogge, @croggedesign
"Big Feet, Big Chicken"
USA
HONORABLE MENTIONS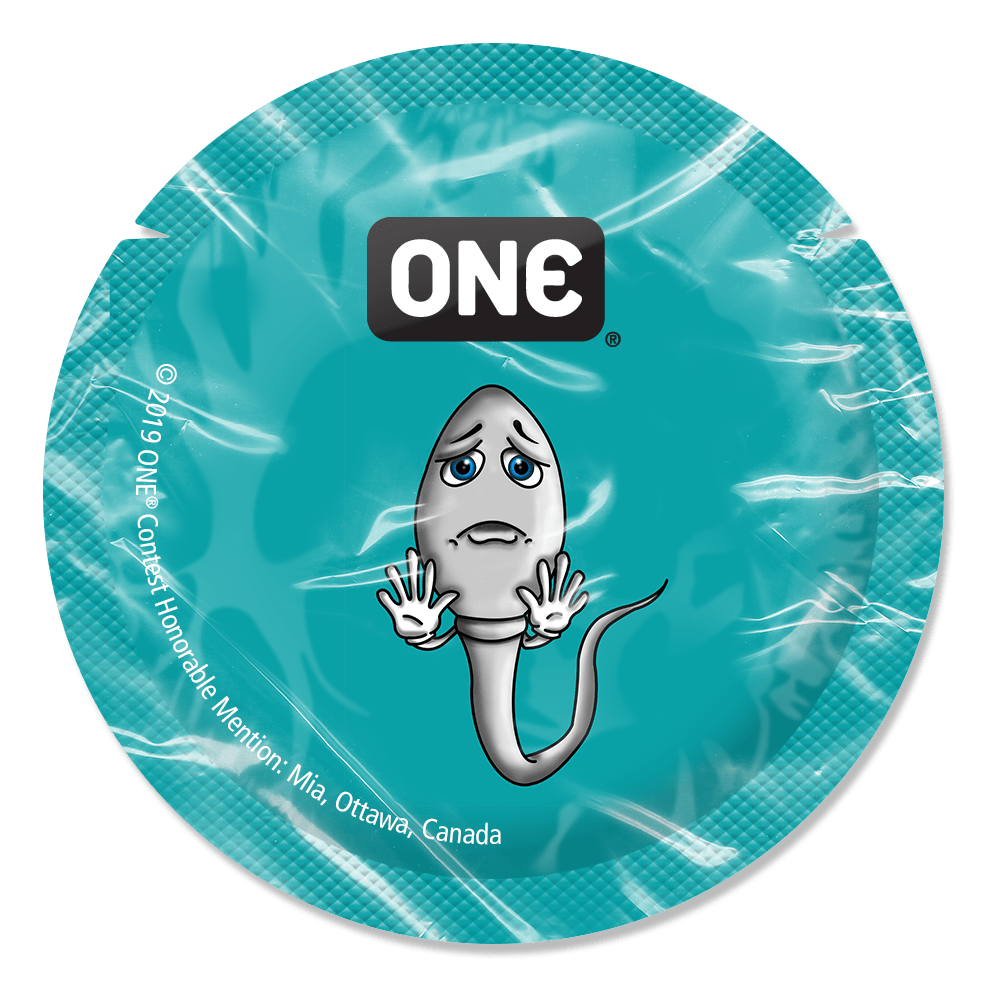 Mia
"ONE Lonely Sperm"
Canada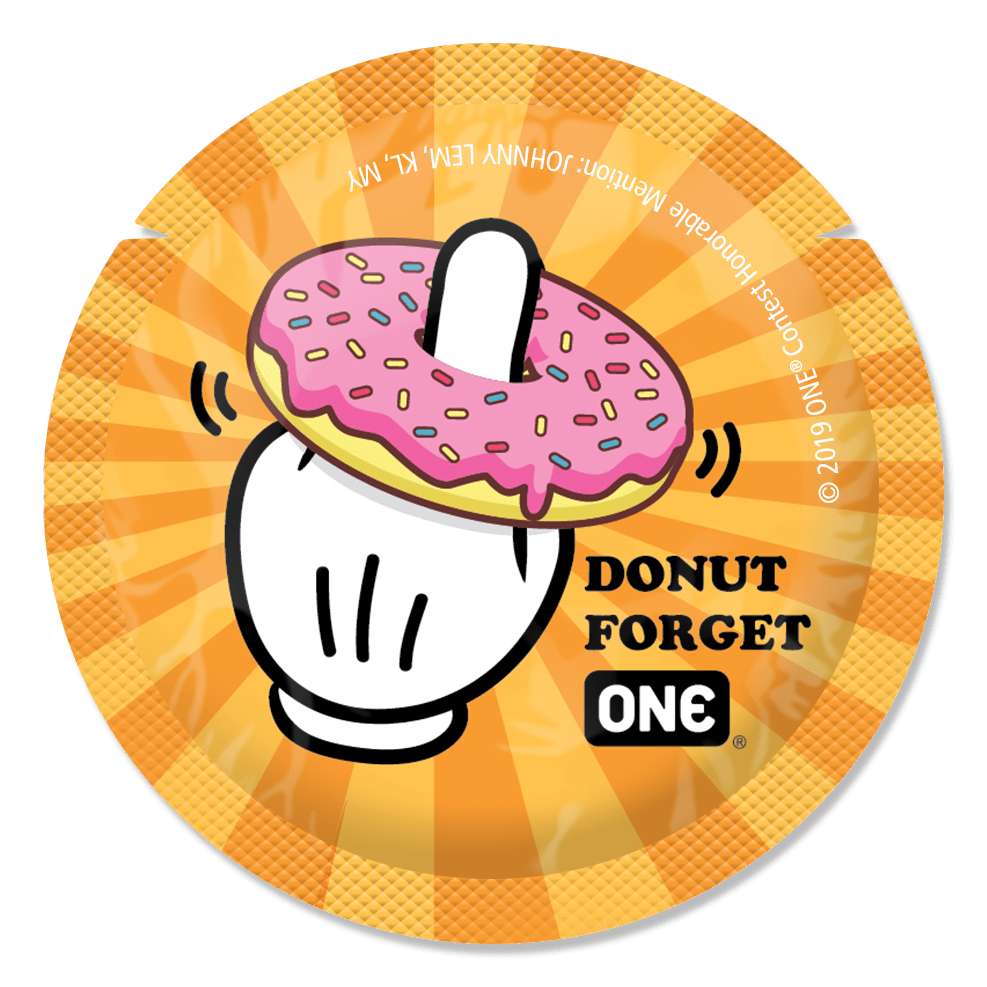 Johnny Lem
"Donut Forget ONE"
Malaysia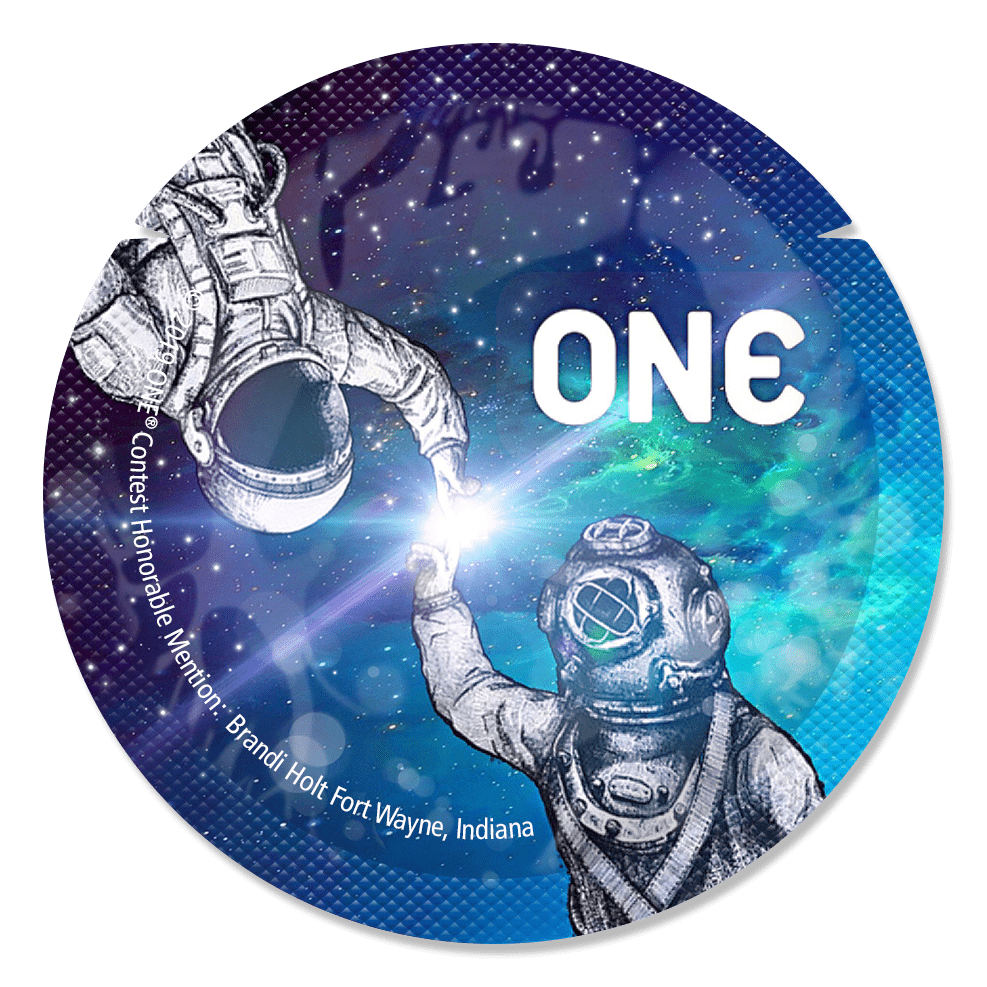 Brandi Holt
"ONE Galaxy"
USA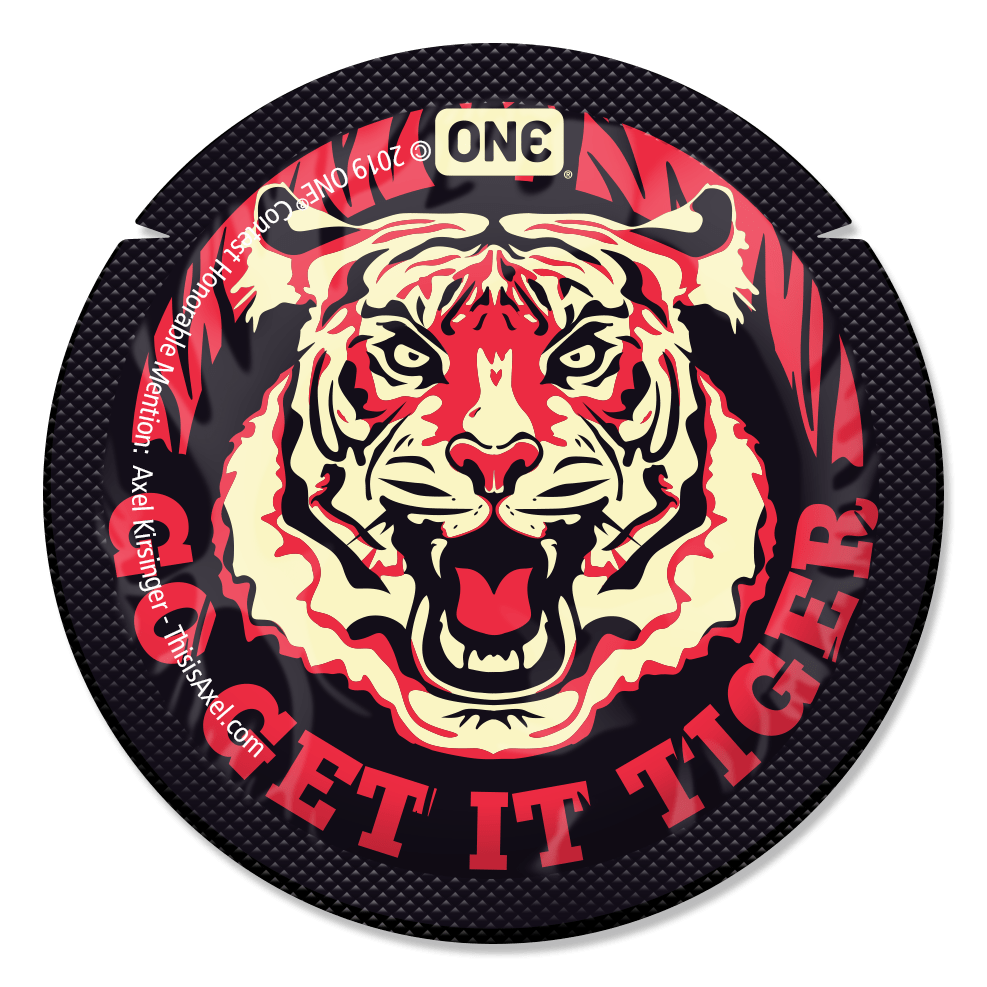 Axel Kirsinger
"GO GET IT"
USA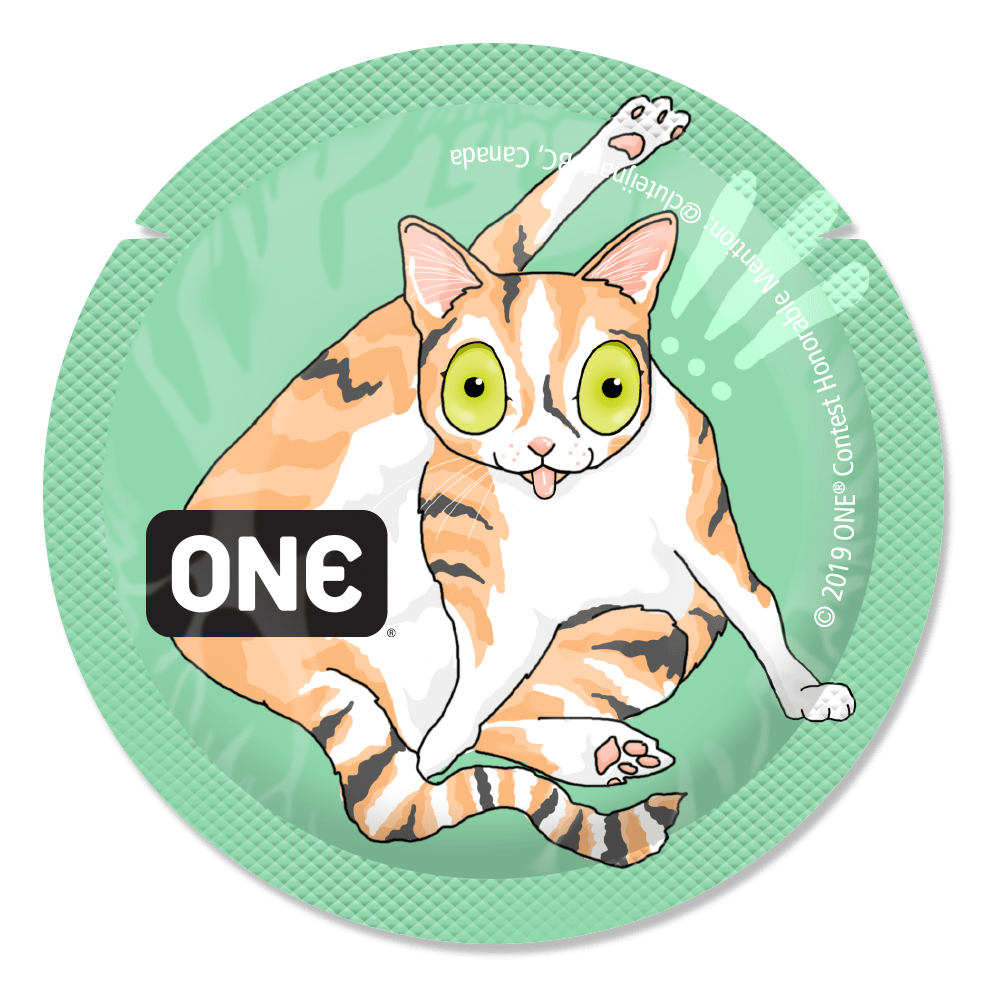 @cluteijnart
"ONE Clean Kitty"
Canada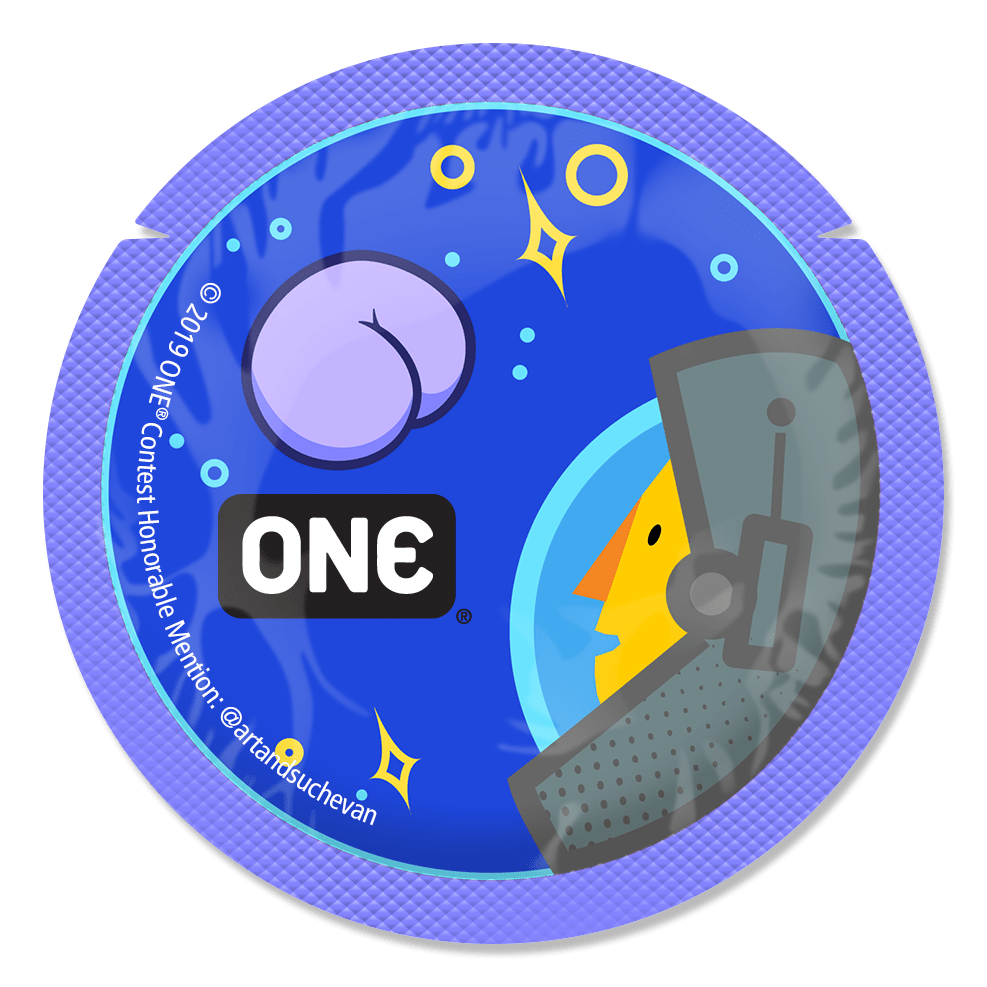 @artandsuchevan
"ONE Big Booty"
USA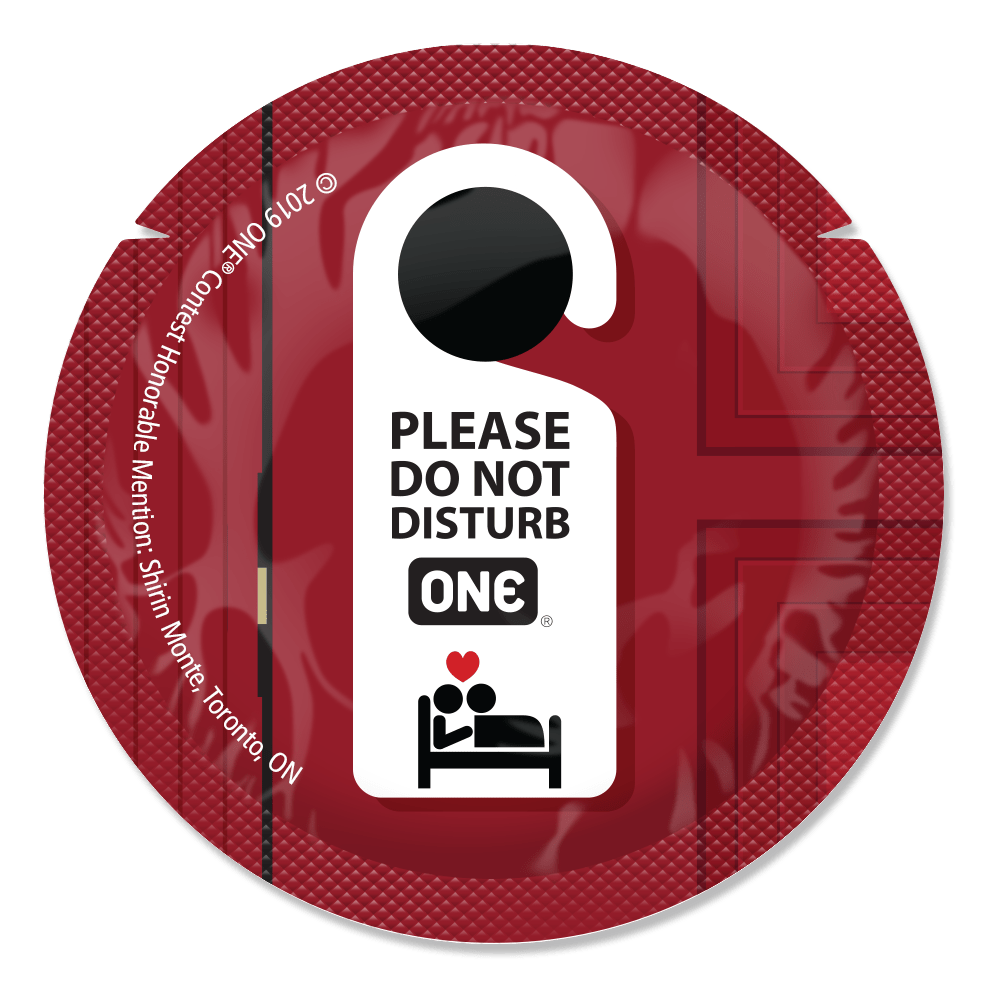 Shirin Monte
"Do Not Disturb"
Canada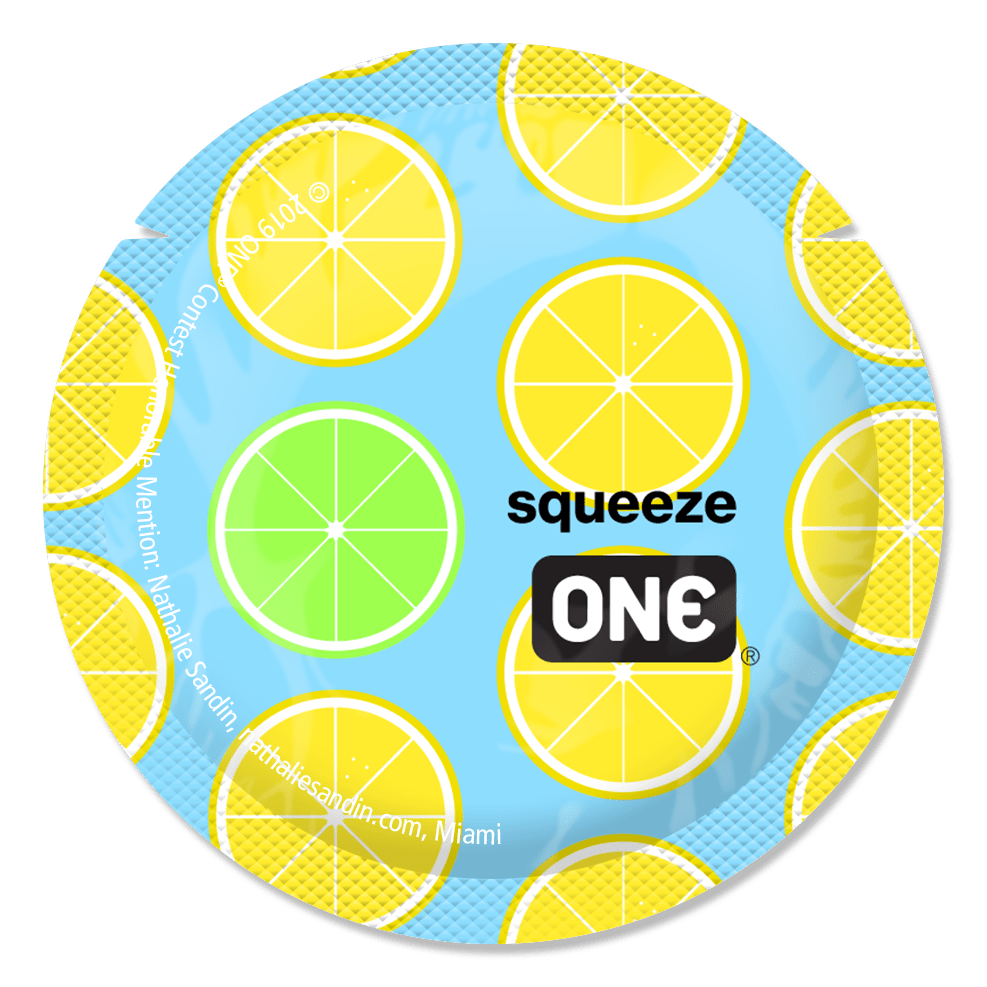 Nathalie Sandin
"Squeeze ONE"
Miami
STAFF PICKS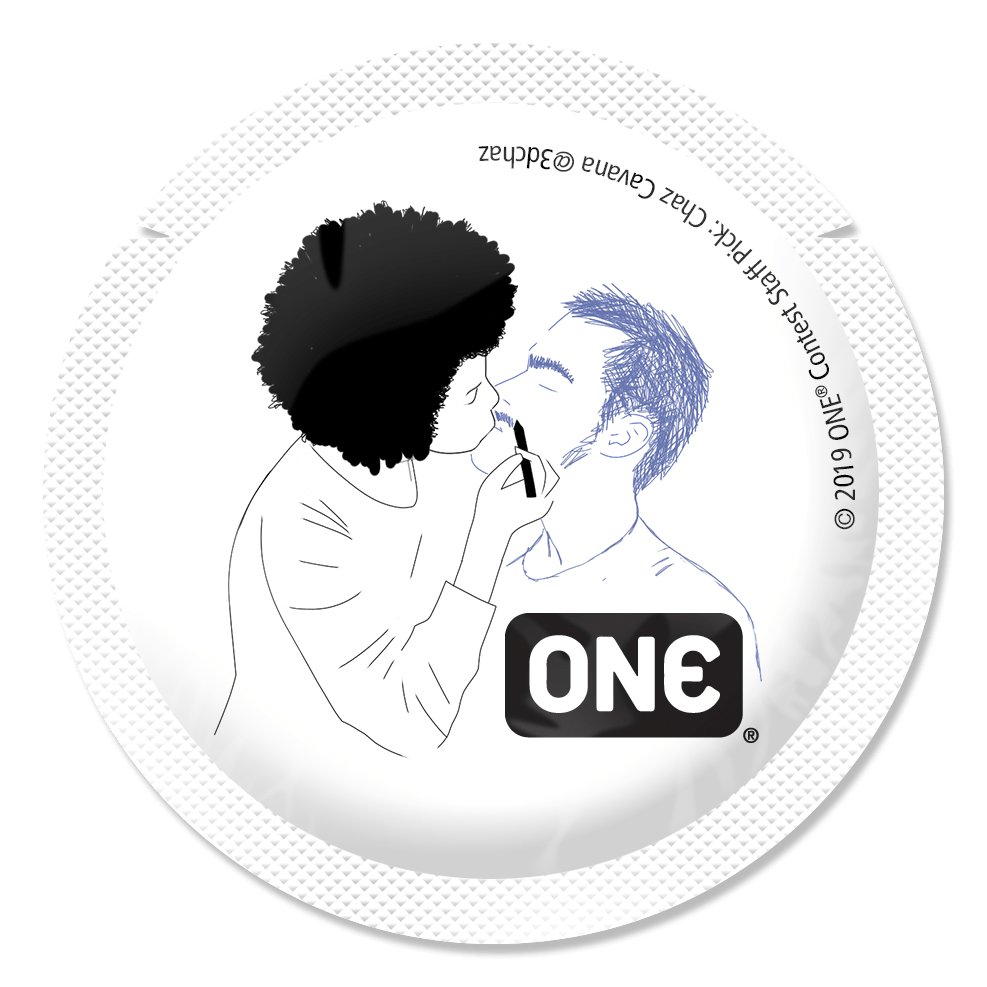 Chaz Cavana @3dchaz
"Create ONE"
USA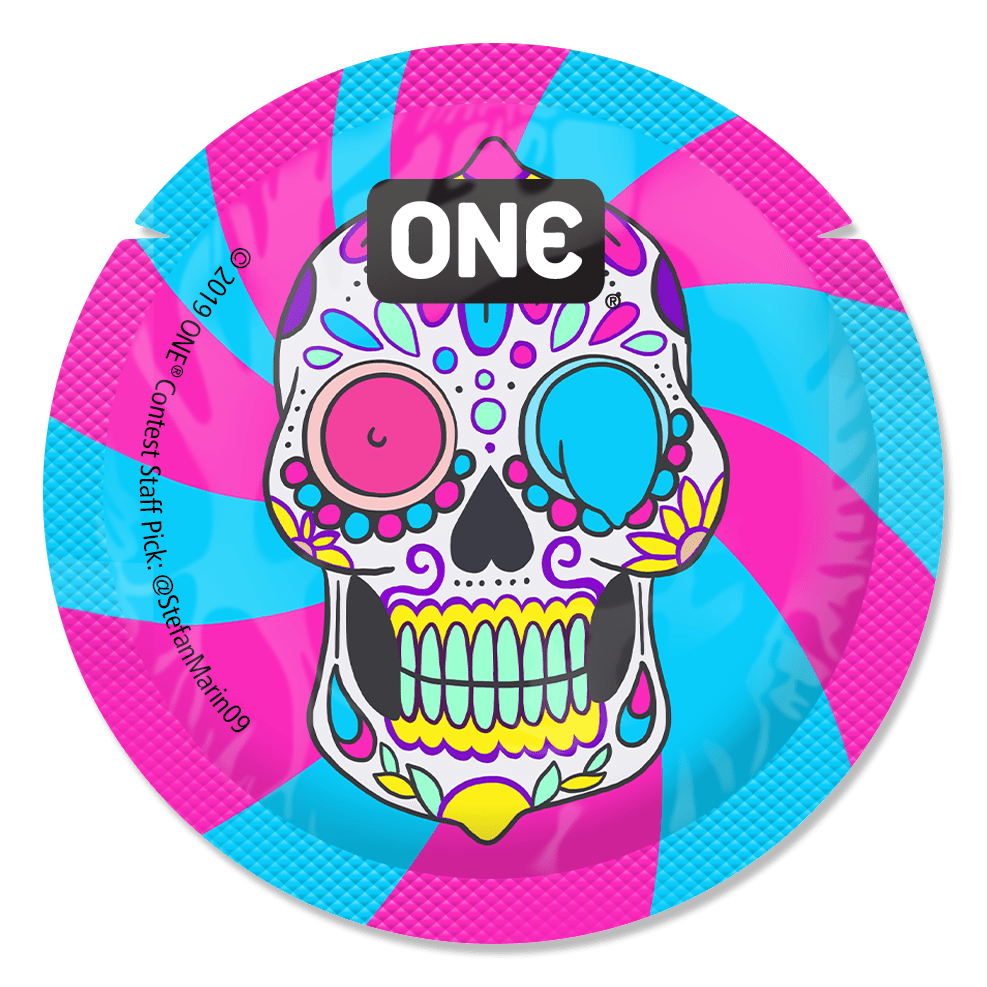 @StefanMarin09
"Dia de los Muertos"
USA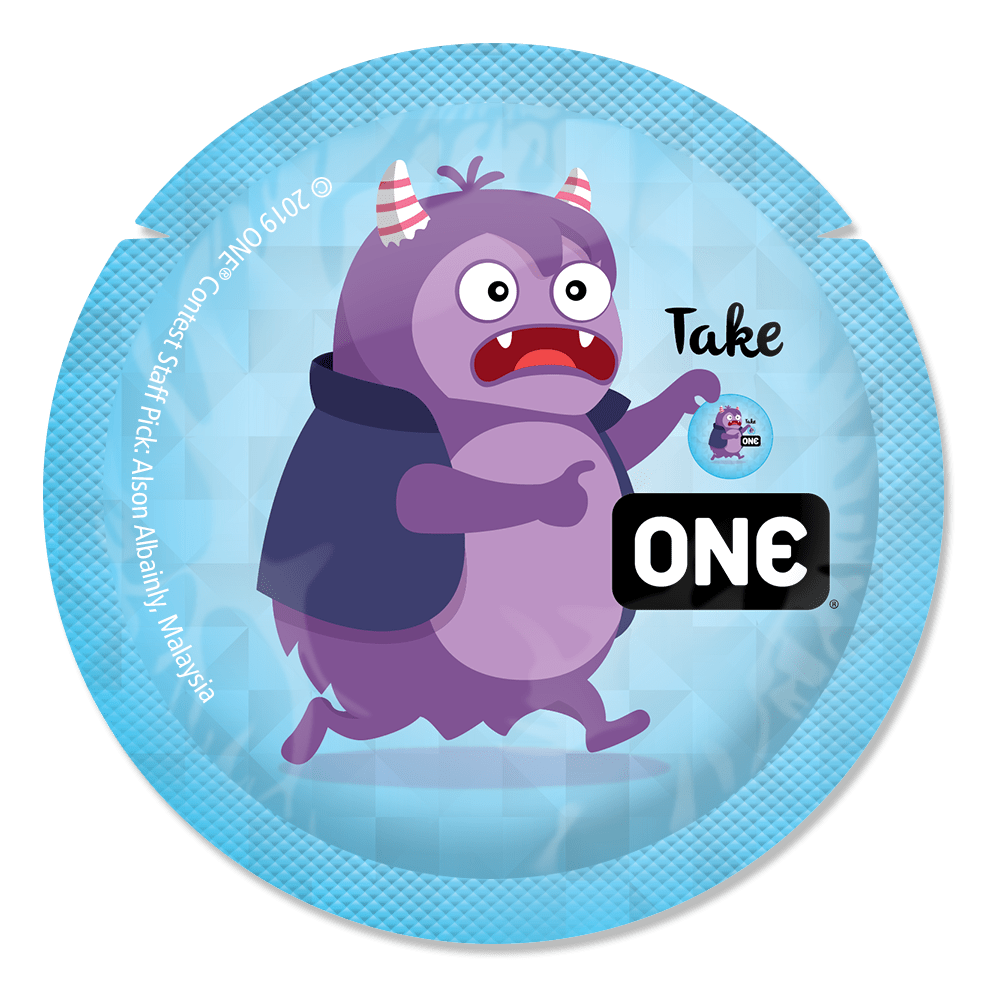 Alson Albainly
"Take ONE"
Malaysia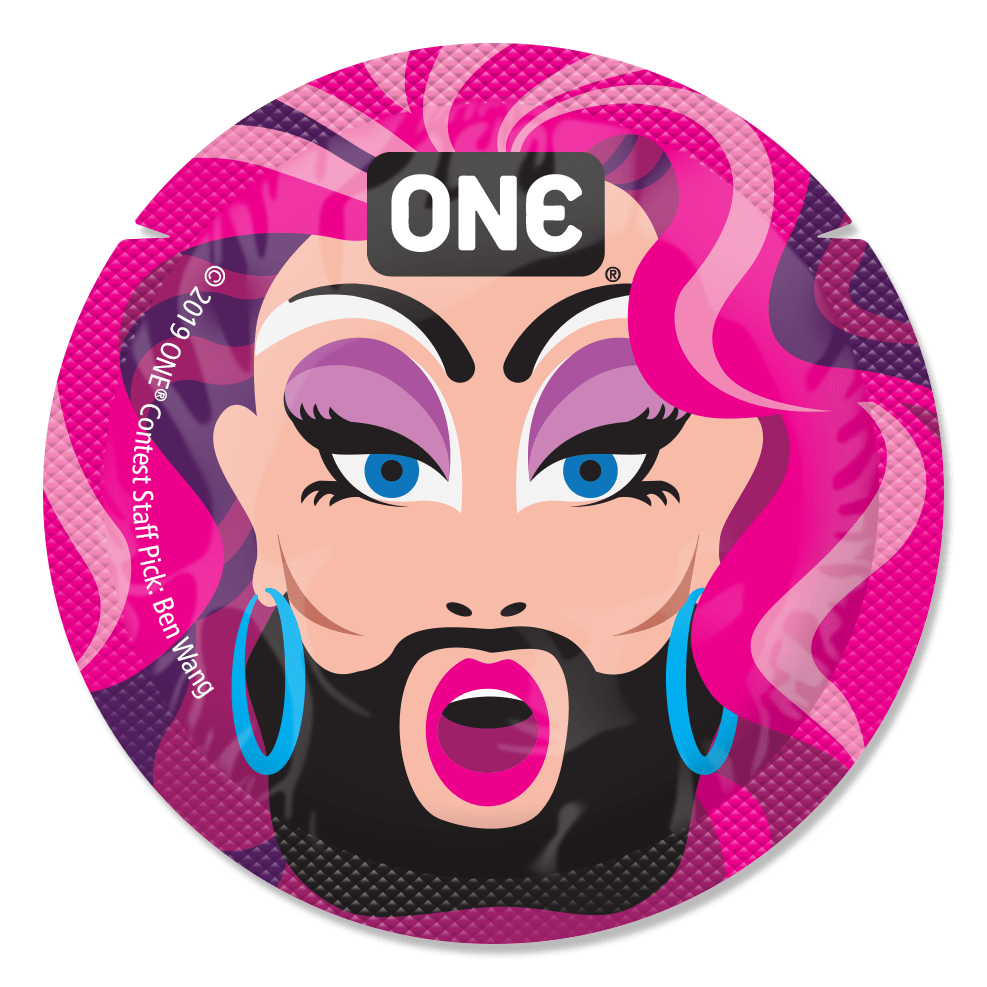 Ben Wang
"A Fabulous ONE"
Canada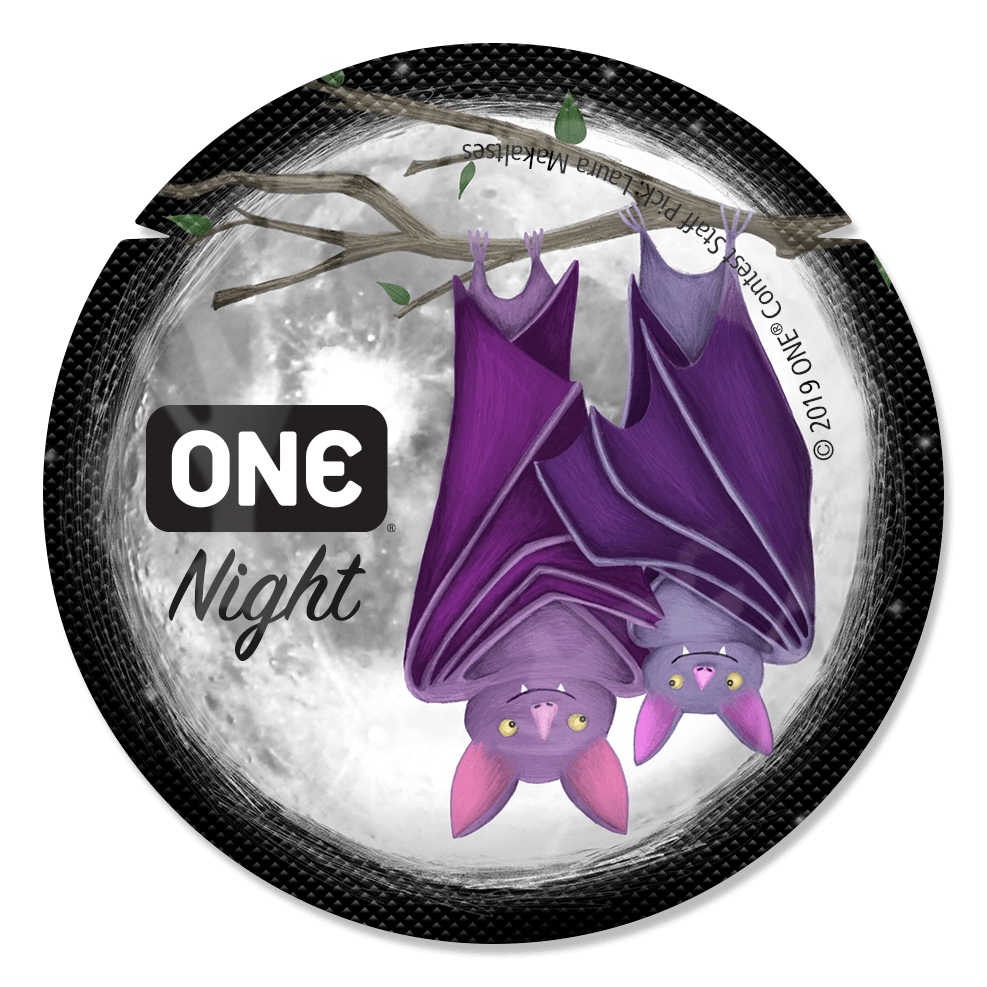 Laura Makaltses
"ONE Night"
Canada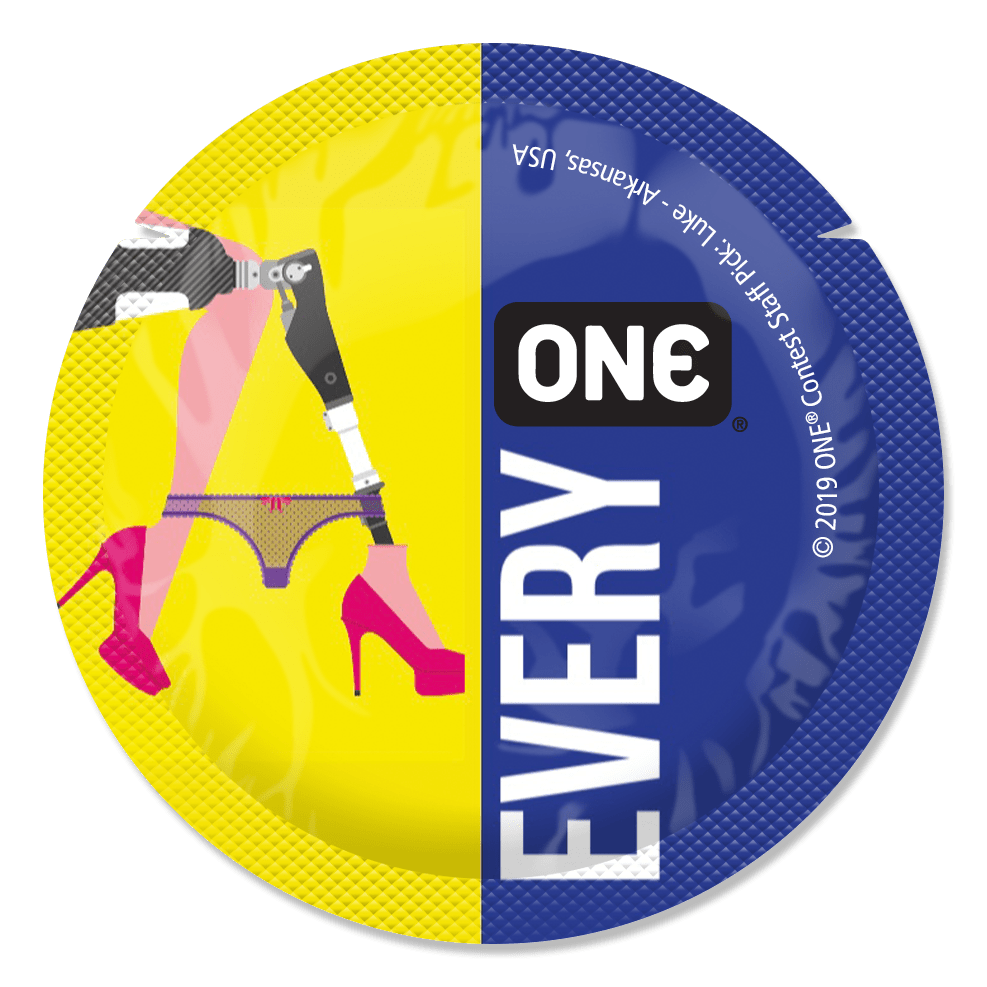 Luke
"Everyone"
Arkansas, USA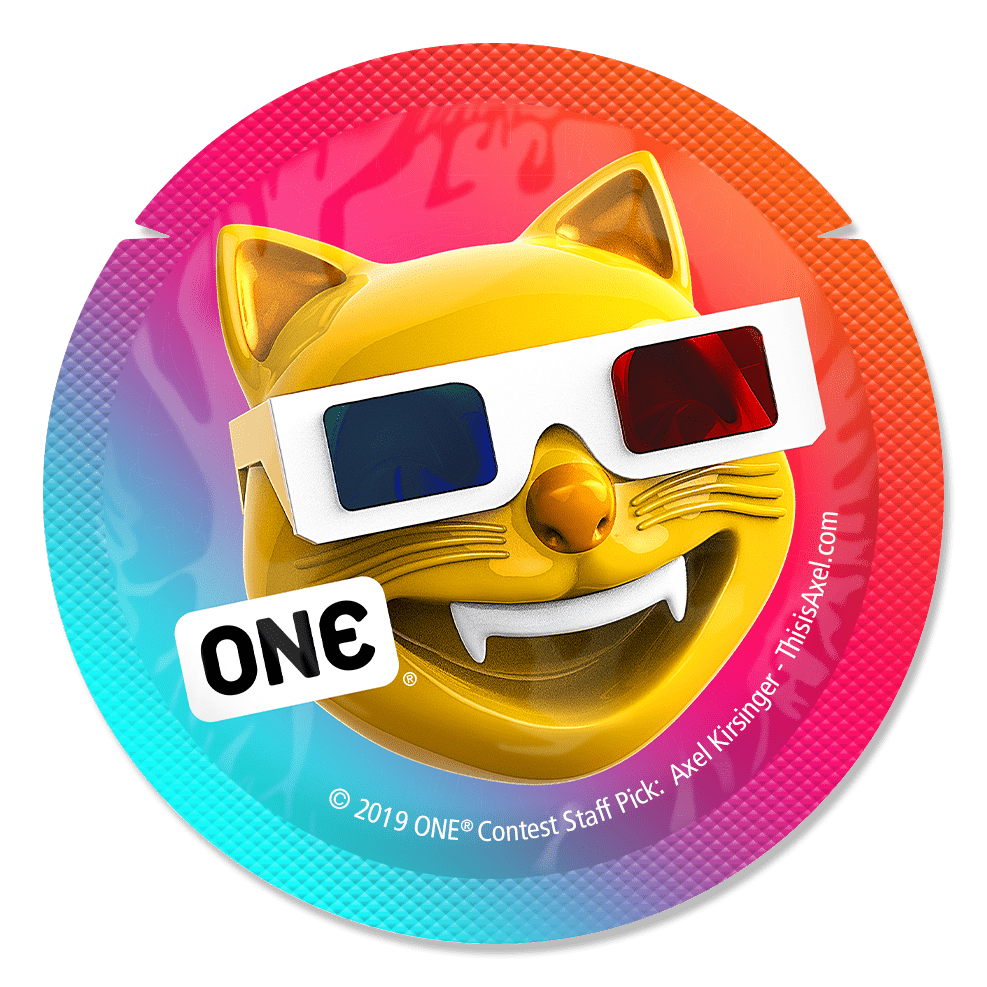 Axel Kirsinger
"Meow-Meow"
USA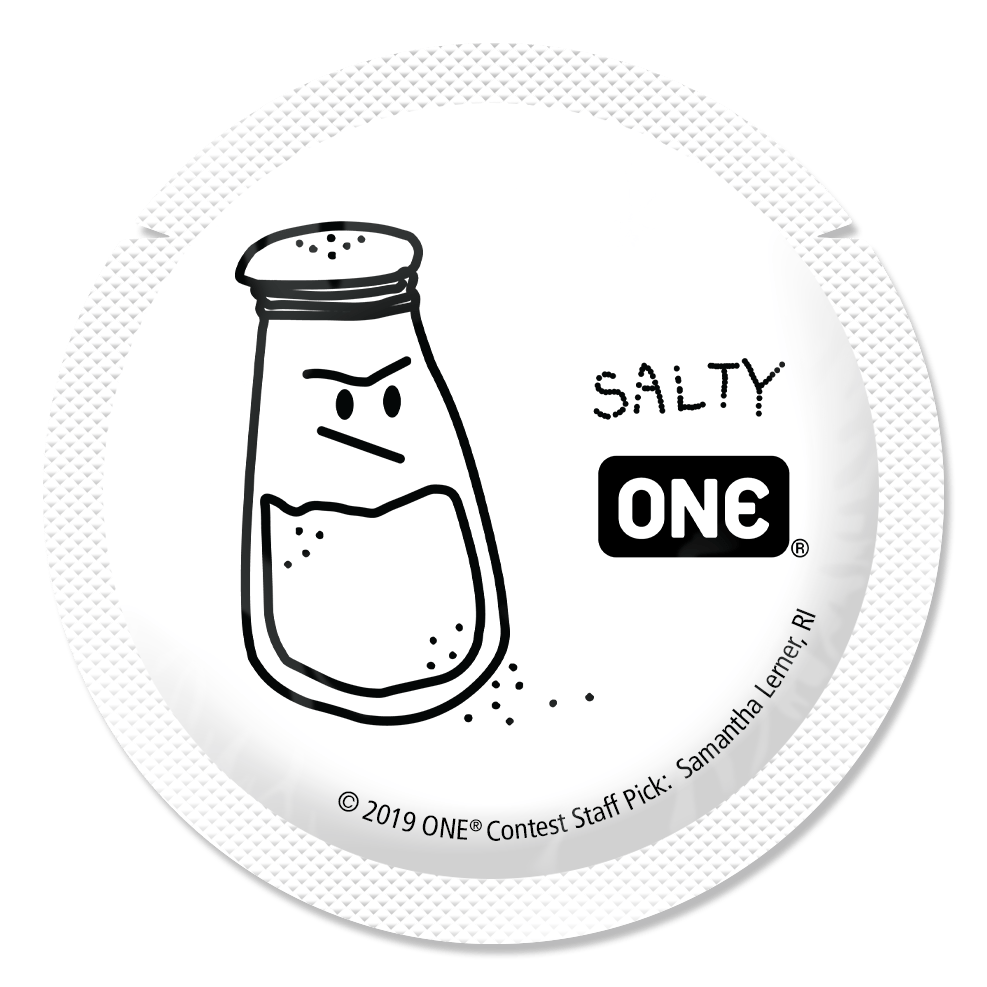 Samantha Lerner
"Salty ONE"
USA
THE JUDGES
A huge THANK YOU also to our guest judges!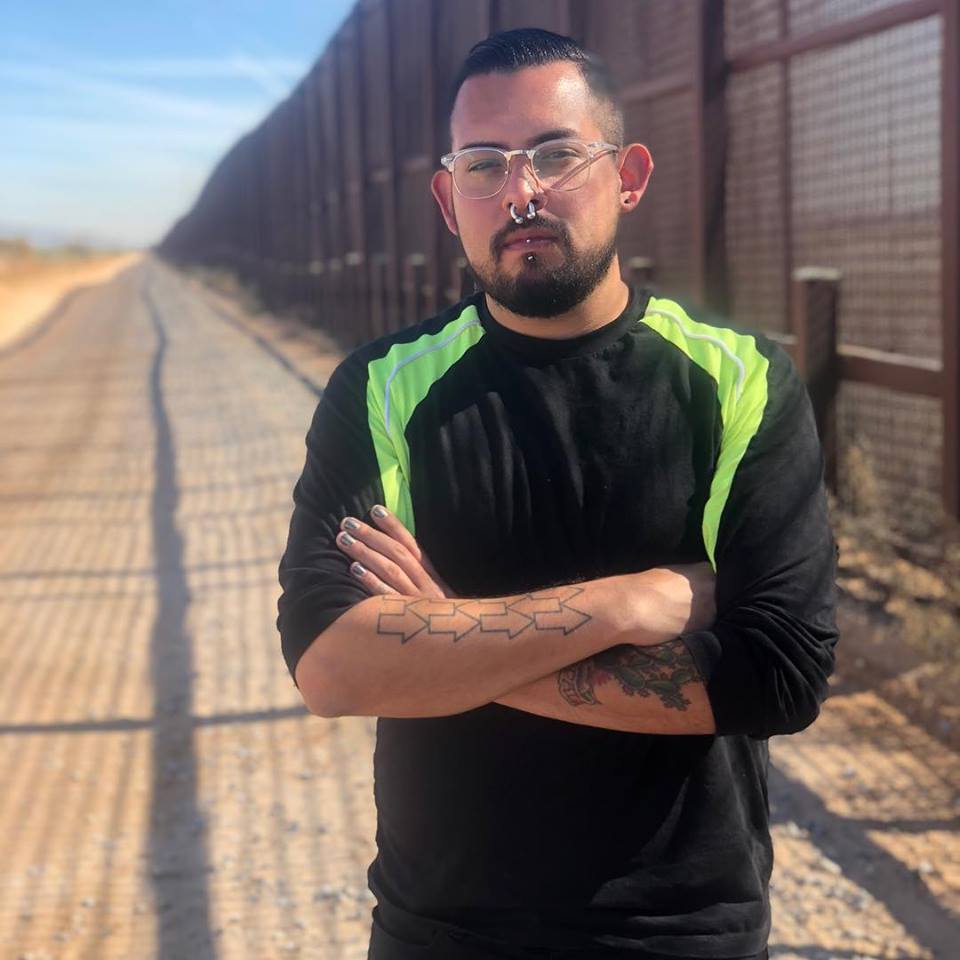 CHUCHA MARQUEZ
Chucha is a Queer, Chicanx print maker, digital illustrator, and social media whiz. They were born and raised in San Jose and Milpitas and are currently based out of Oakland, California. Chucha's artwork is inspired by current and historical struggles for social justice and liberation, especially within the context of gender and sexuality, immigration, feminism, current events, and solidarity work. Chucha has a degree in Psychology and Chicanx Studies from UC Davis, with a minor in Art Studio. They are part of Espacio Tercero, a collective of printmaker artivists committed to social change and community action/organizing through the practice of screen printing.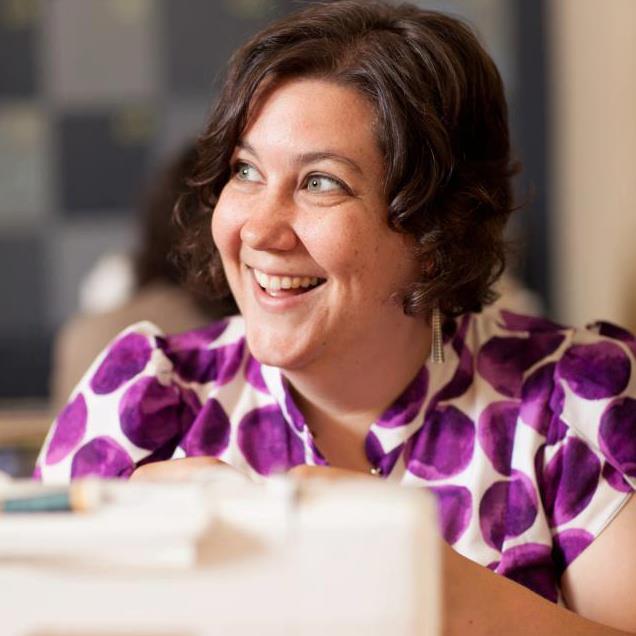 SARAH E. HOFFERT
Sarah is a sexuality educator based in Western, North Carolina, who is inspired and energized by the many amazing pregnant and parenting teens she collaborates with and who keep her cognizant of young adult perspectives. She also provides training and support for parents/guardians, educators, and health professionals on raising sexually healthy young adults. She earned a MEd in Higher Education and Student Affairs Administration from the University of Vermont and a MEd in Human Sexuality from Widener University, in Chester, PA, where she is currently a human sexuality doctoral student. Her BA in Sociology is from Otterbein University in Westerville, Ohio. Sarah is an original member of the NC Sexual Health Conference planning team (
NCSEXCON.org
) and is a huge fan of making positive sexual choices accessible, fun, and appealing (like using ONE Brand Condoms).