Design Contest 4 Winners
For over a decade, the ONE Design Contest has given artists and advocates a platform to express their views on sexual health. Winning designs are featured on ONE's signature, round condom wrappers. ONE will also donate a total of 50,000 condoms to the artists' health organizations of choice.

The Community Pick winner is determined by public voting. After public voting determines the top 100 designs, a panel of judges selects the Judges' Pick and 8 Runners-Up. ONE staff members also select additional favorites called Staff Picks.

Think you got what it takes to design ONE? Submit your art.
Community Pick Winner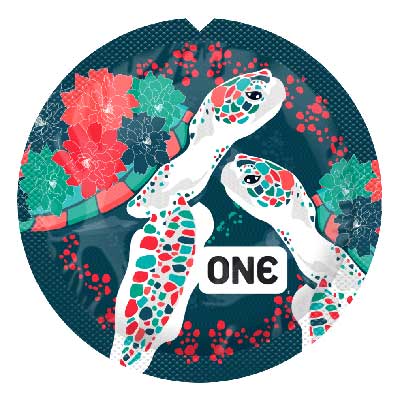 Debbie Christoforatos
"Honu"
Judges' Pick Winner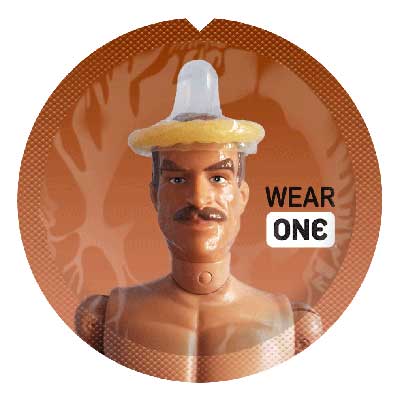 Annie Bartlett
"Ken SomeONE Get Me a Condom?"
Runners-Up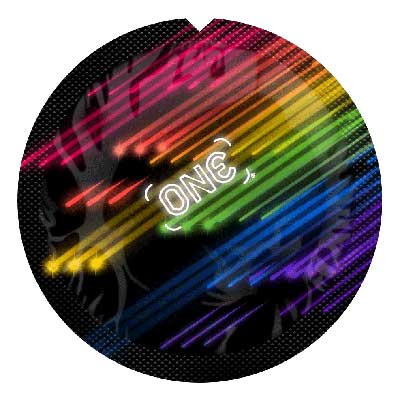 A. Davidson
"Color Rain"
Samantha Hartman
"ONE Happy Beaver"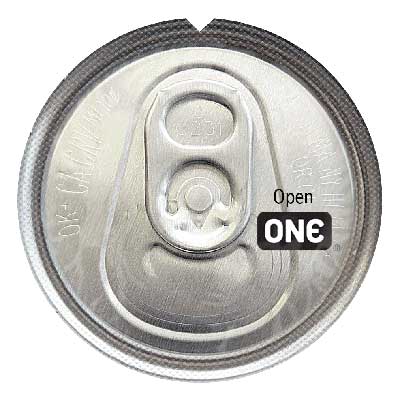 ThisIsAxel.com
"Open ONE."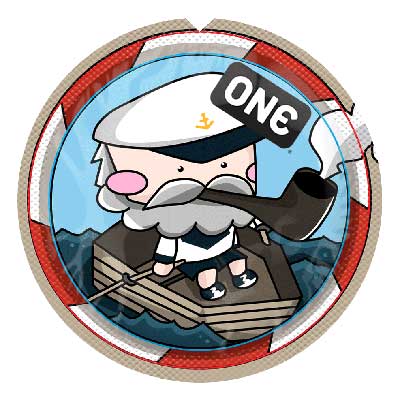 itzi freckles
"ONE Safe Sailor"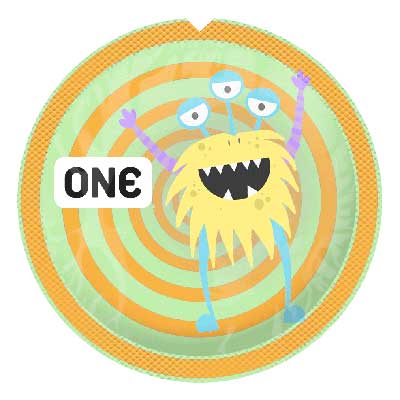 Laura Makaltses
"ONE of a Kind"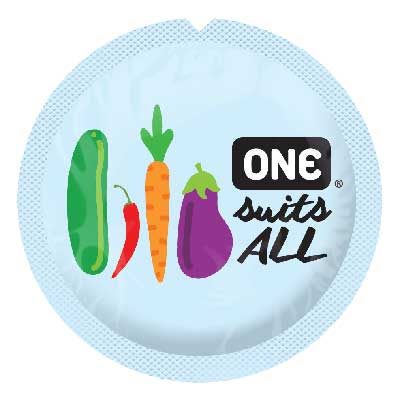 Ben Wong
"ONE Suits All"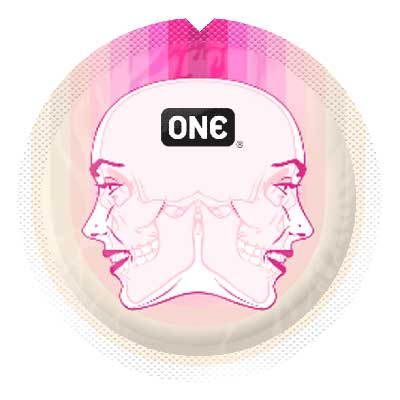 ColorOrgy
"The Two Faces of Fear"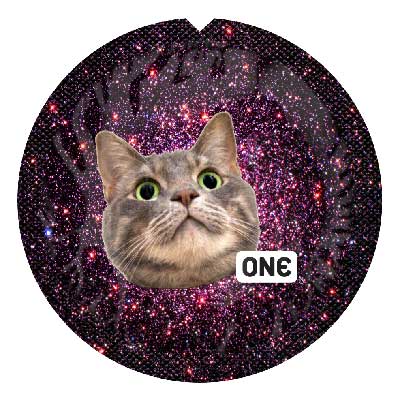 Holly Calvasina
"Cat* in Space"
Staff Picks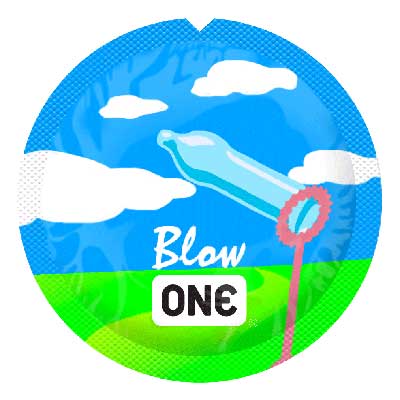 James Hayden
"Blow ONE"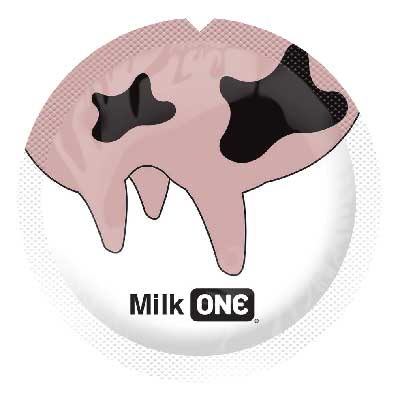 Vanessa B. and Viktoriya T.
"Milk ONE"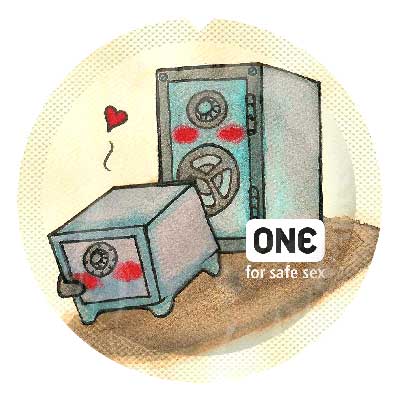 Paige Callen
"ONE for Safe Sex"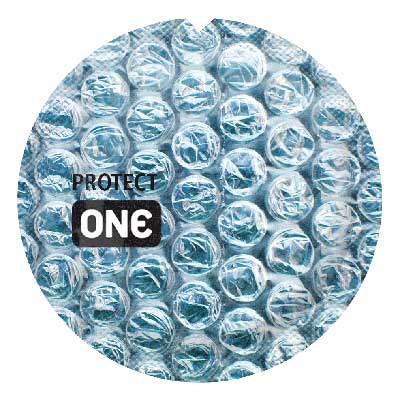 ThisIsAxel.com
"Protect ONE"
Contest Judges
A huge THANK YOU to our three guest judges who used their keen eyes and spectacular senses of style to help us select the winners for Contest 4 of our ongoing ONE® Design Contest!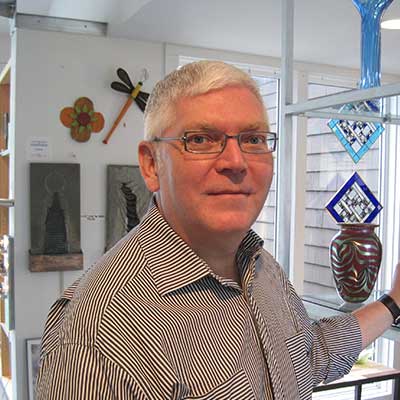 David Duddy
David Duddy is Deputy Director for Operations for deCordova Sculpture Park and Museum in Lincoln, MA. With training in theater arts and decades in retail business management, his work for deCordova finally blends all of his interests. Having spent his adult life "haunting museums" in every city and country to which he was able to travel, a position in one of America's premier sculpture parks (paired with a contemporary art museum) is "a dream come true." "Working for a non-profit provides many challenges in these days of limited public support for the arts," he says, "but that just means it is time to roll up our sleeves. Given the current political climate, we must ensure a full and rich life for all citizens of the world. That includes health – as well as – equal rights for ALL." David has been a judge for many different types of art fairs, as well as for the American Craft Council. This is his first chance to bring that skill to condom wrappers!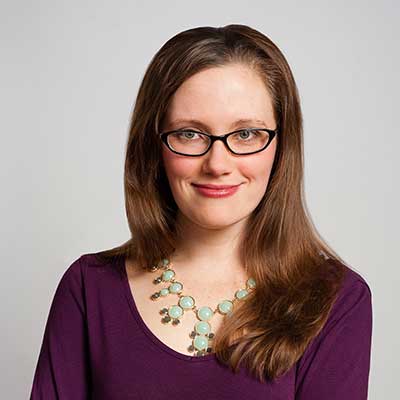 Jacqueline Houton
Jacqueline Houton is a word nerd who still can't quite believe she's managed to land a career in which she gets to spend half of her day reading. As the editor of The Improper Bostonian, she covers the latest local happenings in the arts, dining, style and beyond. Previously, she served as managing editor of The Improper, The Phoenix and STUFF Magazine, and she earned a BA at Tufts University and an MA at Emerson College. She lives in Cambridge with her musician-turned-techie husband and two Rubenesque cats.

*Photo Credit to Holly Rike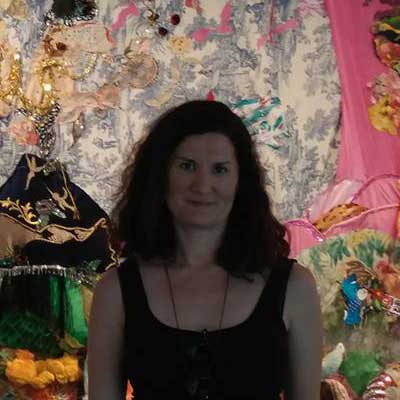 Erin Becker
Erin Becker is the Norma Jean Calderwood Director of the Cambridge Art Association (CAA). Since 2012, she has increased its visibility by expanding the longtime exhibition and program schedules of the Kathryn Schultz Gallery, including establishing a youth outreach program in collaboration with Cambridge Creativity Commons and Cambridge Youth Programs/Gately Youth Center, and fostering collaborative relationships with local organizations, including Maud Morgan Arts, Cambridge Community Television, Lesley University College of Art and Design and the Griffin Museum of Photography.

In addition to her work at the CAA, Becker serves on the board of directors of the Harvard Square Business Association and the advisory board for Cambridge Open Studios, and is a co-founder of the Art Centers Alliance, a group of 25 community arts leaders. She is also a past reviewer for the Cambridge Arts Council's LLC Grant Program, and past gala committee member at the Guidance Center. She holds a BA in art history from Boston University and a certificate from BU's Institute for Nonprofit Management Leadership Core Program at Questrom Business School.