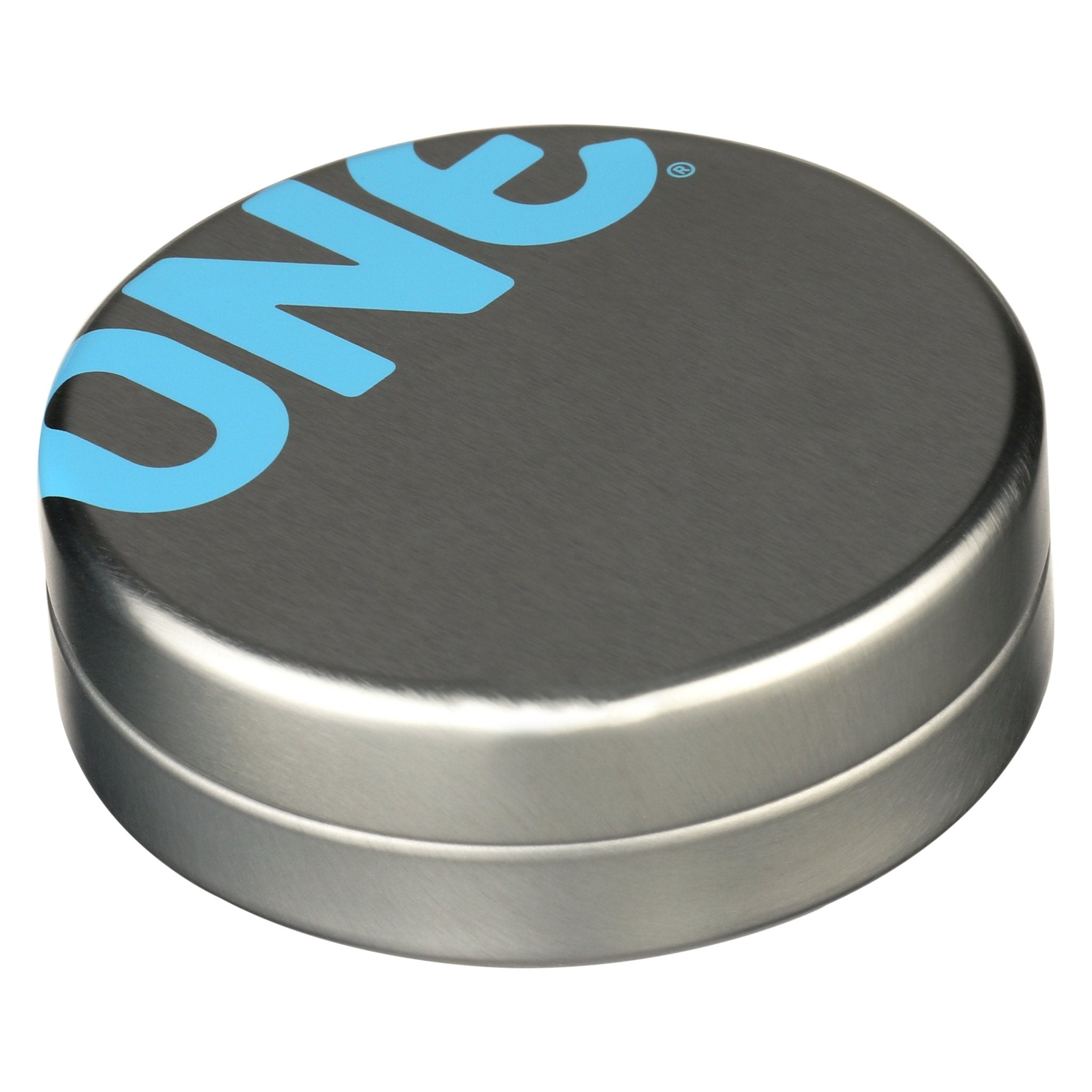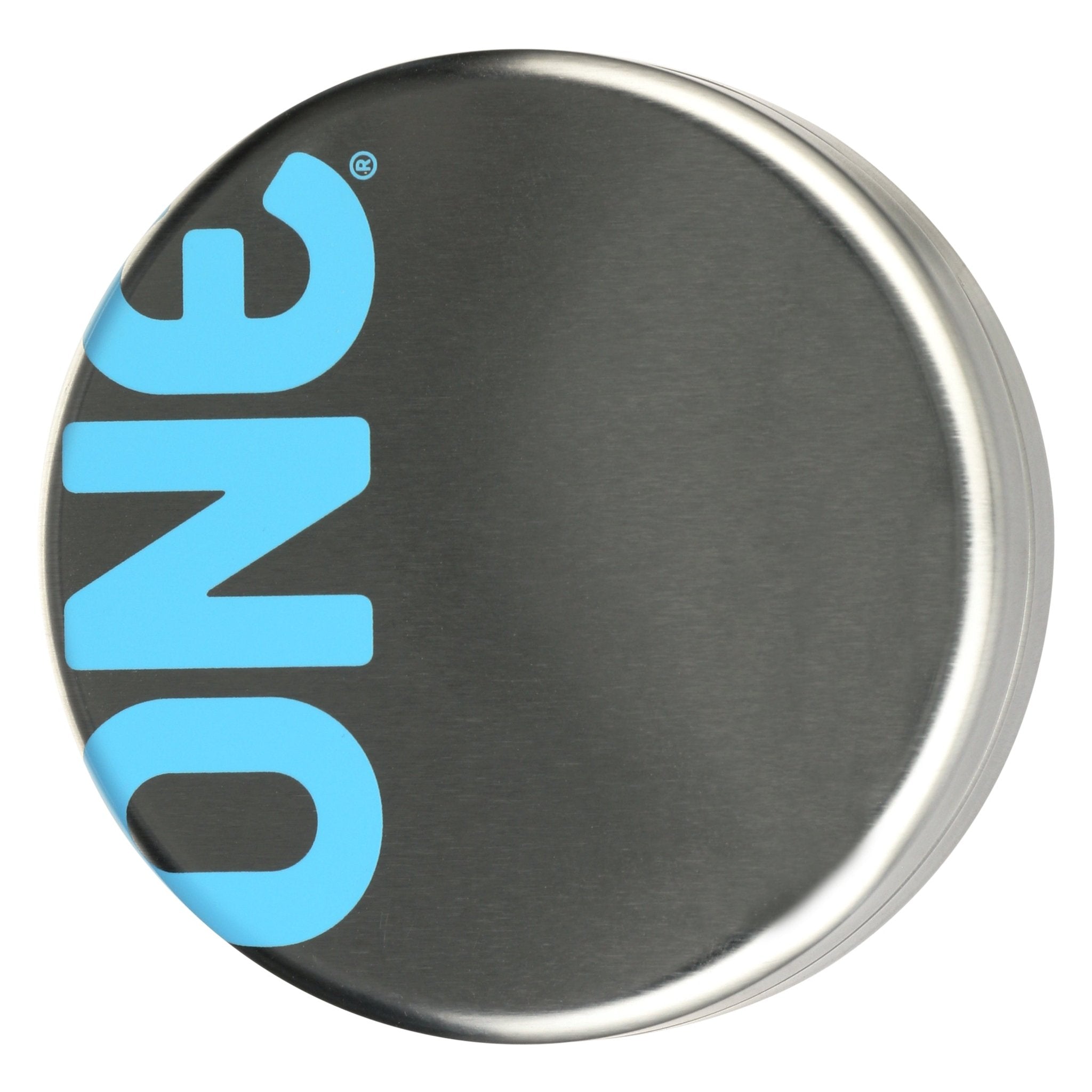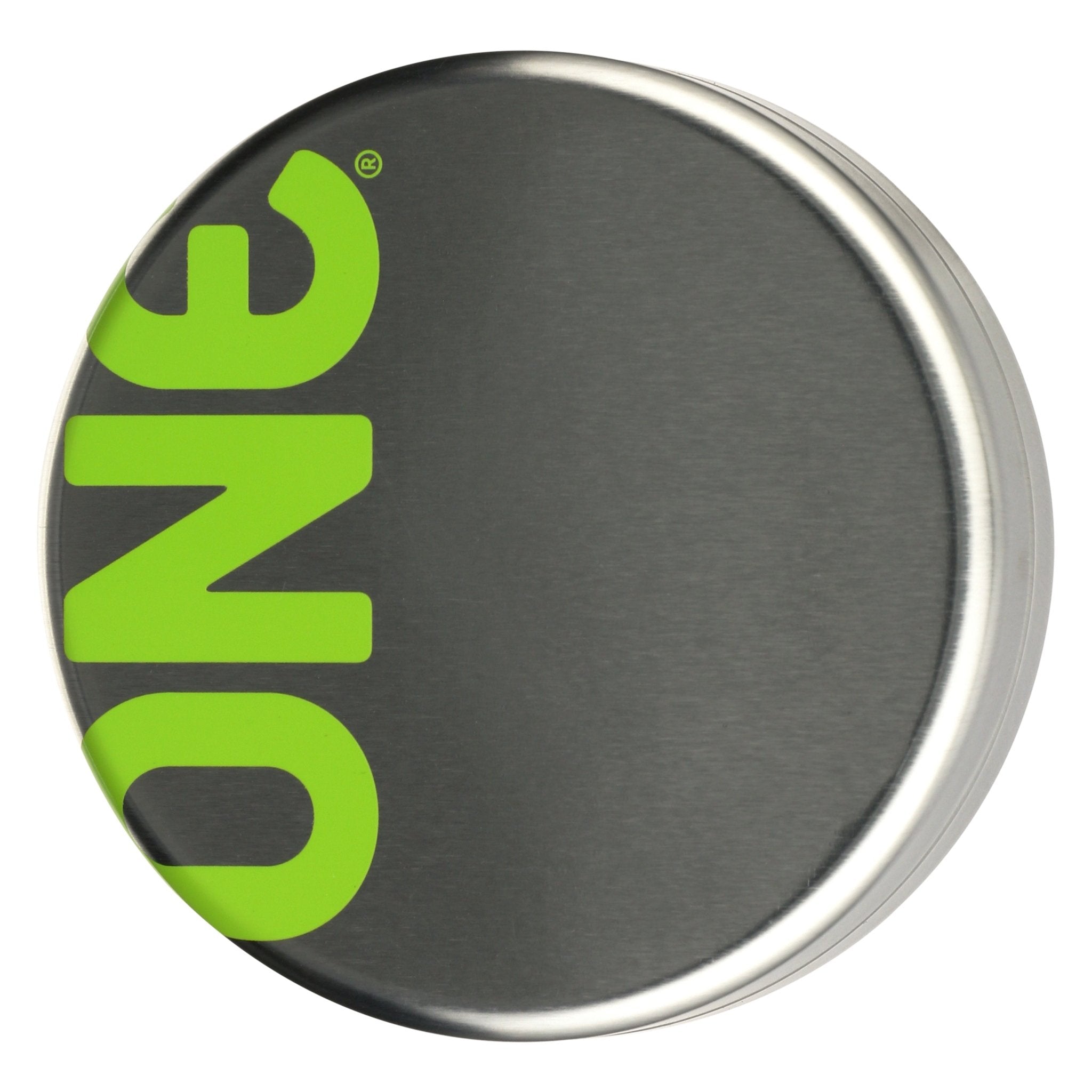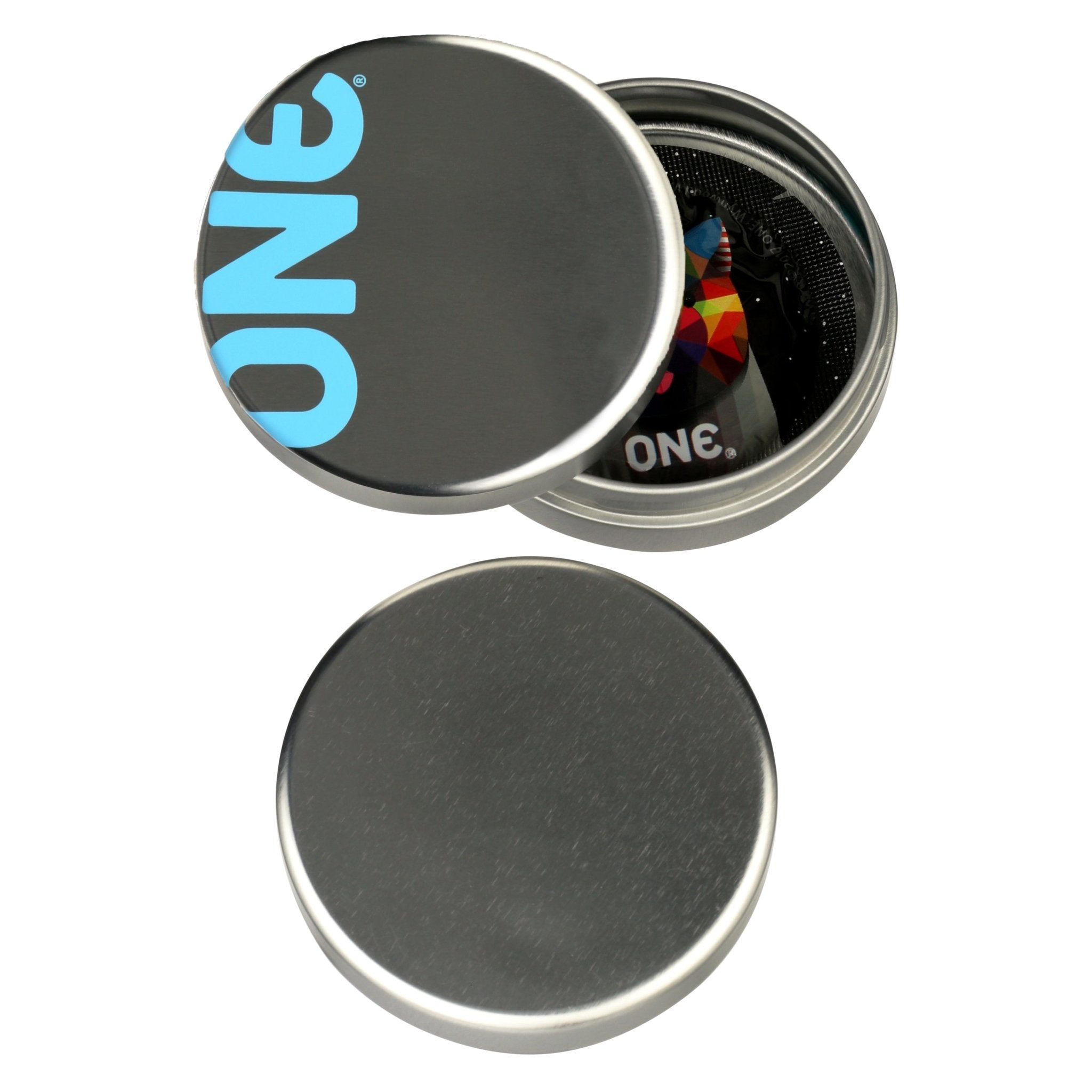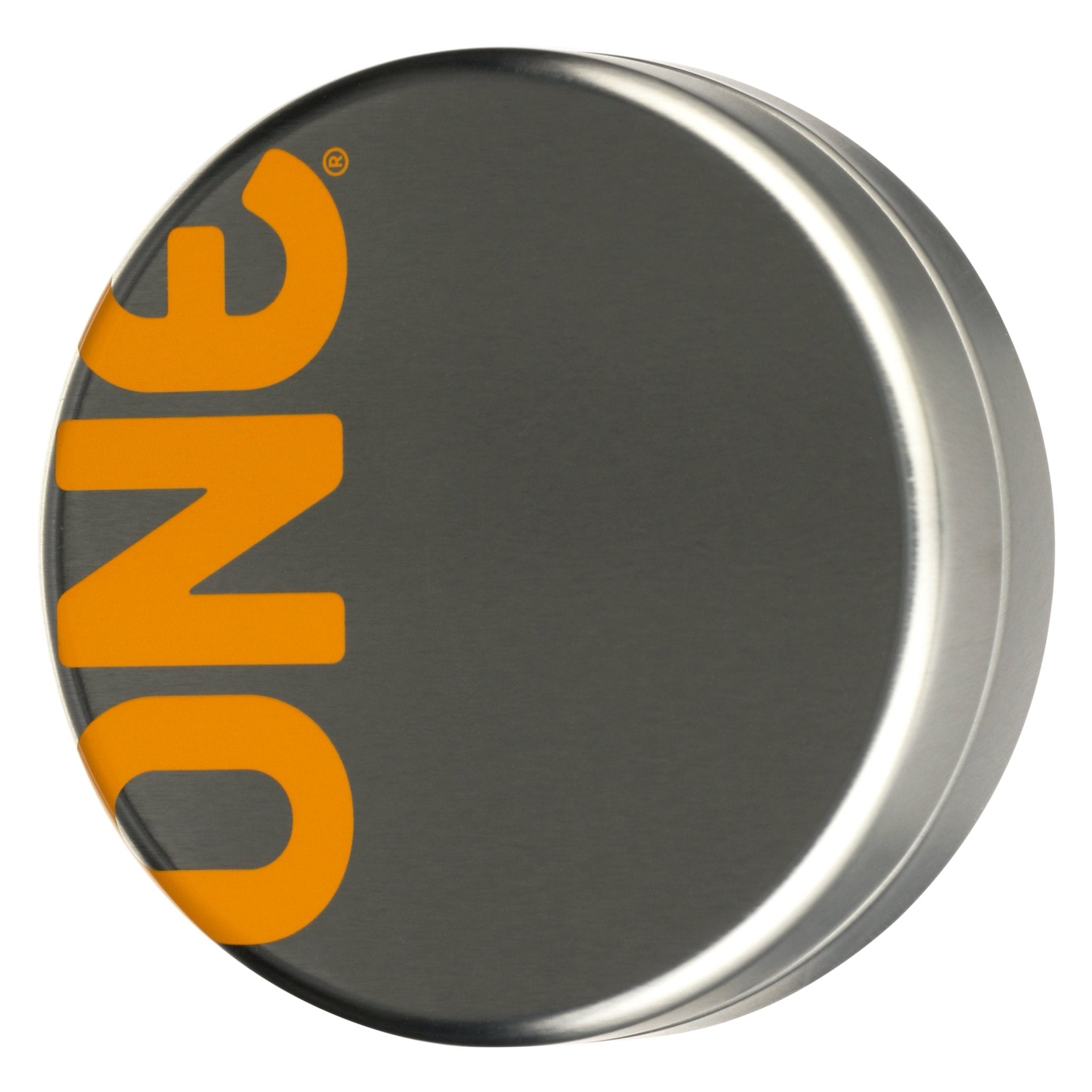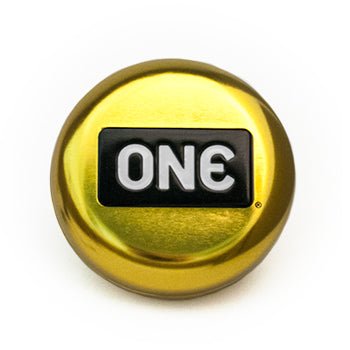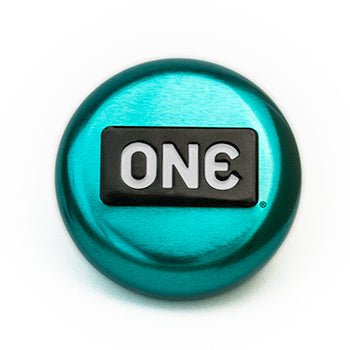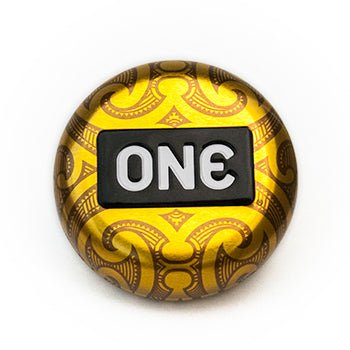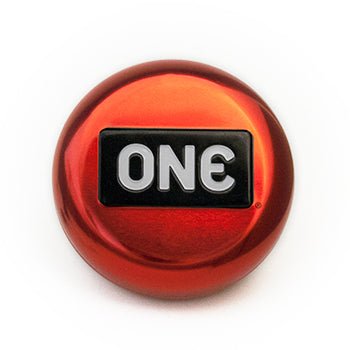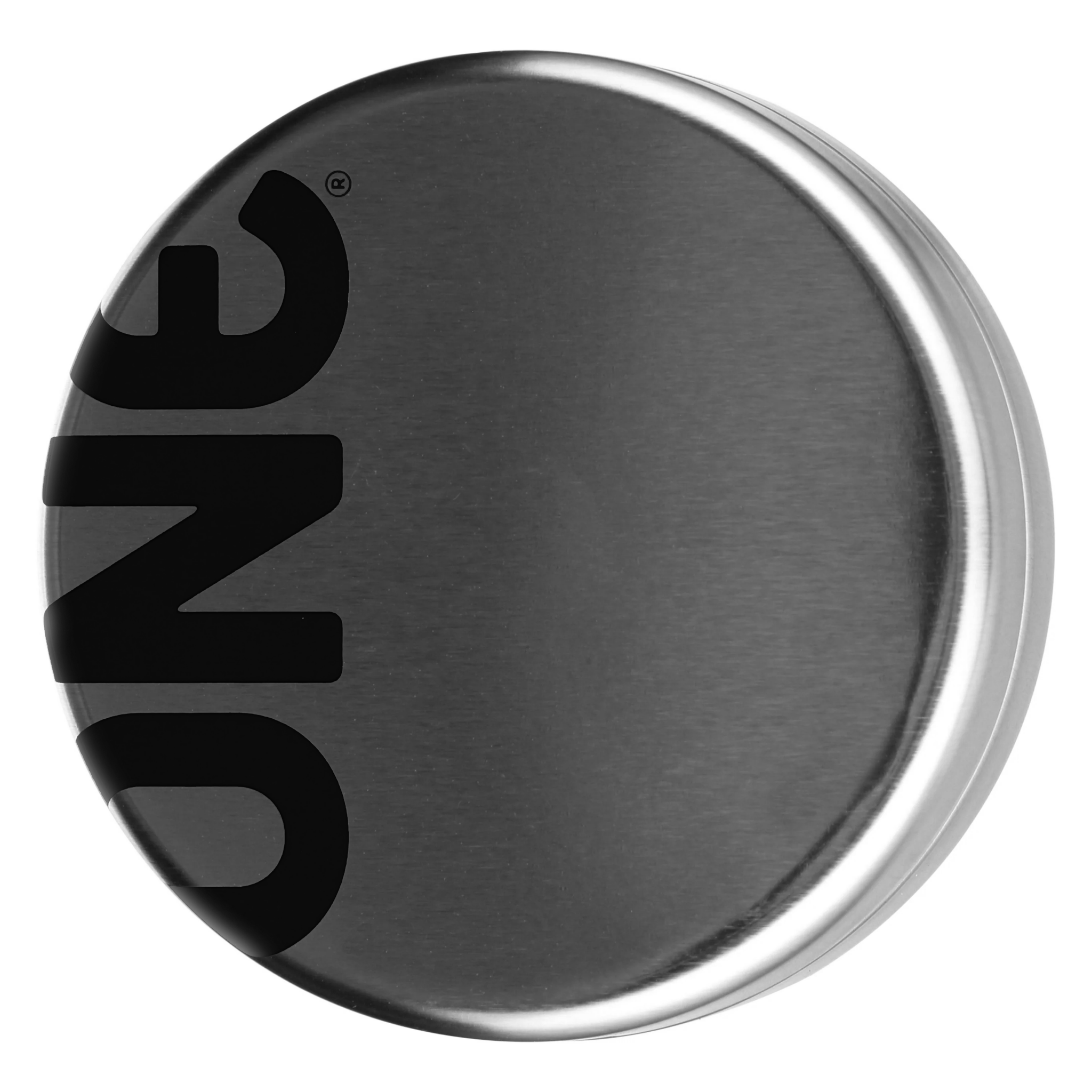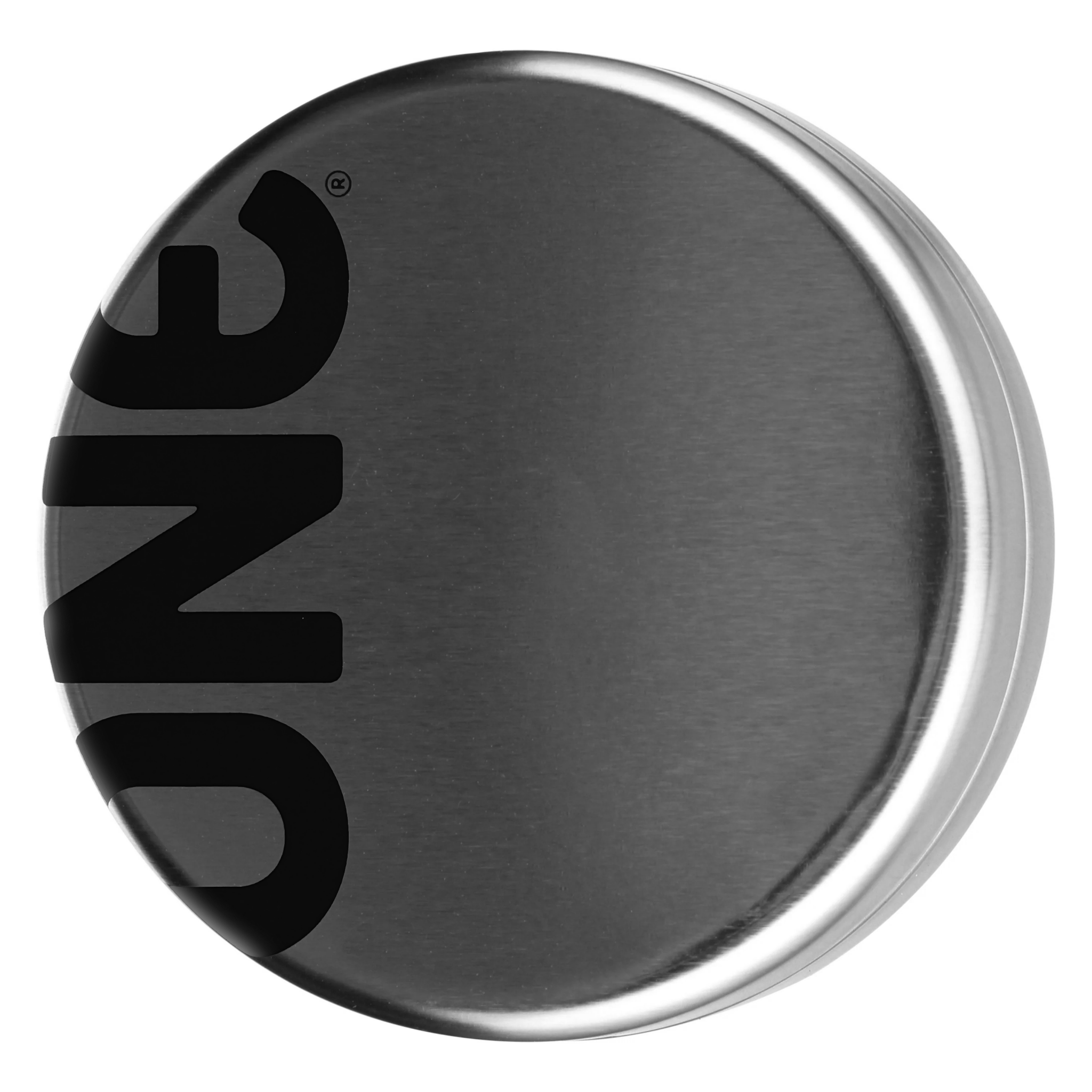 Extra Condom Tin
CARRY ONE IN STYLE
ONE® Carrying Cases can hold up to four of our signature, round ONE® condoms. 

NEW! Check out our new, easy twist-open carrying cases with the ONE side logo. Customize the carrying case with your logo or art on one side at CustomCondoms.com. 

Carrying cases are sold empty.
Join the Momentum® loyalty program to earn points on every purchase. Complete quick and easy online challenges for bonus points, and trade them in anytime for free products, perks, and prizes.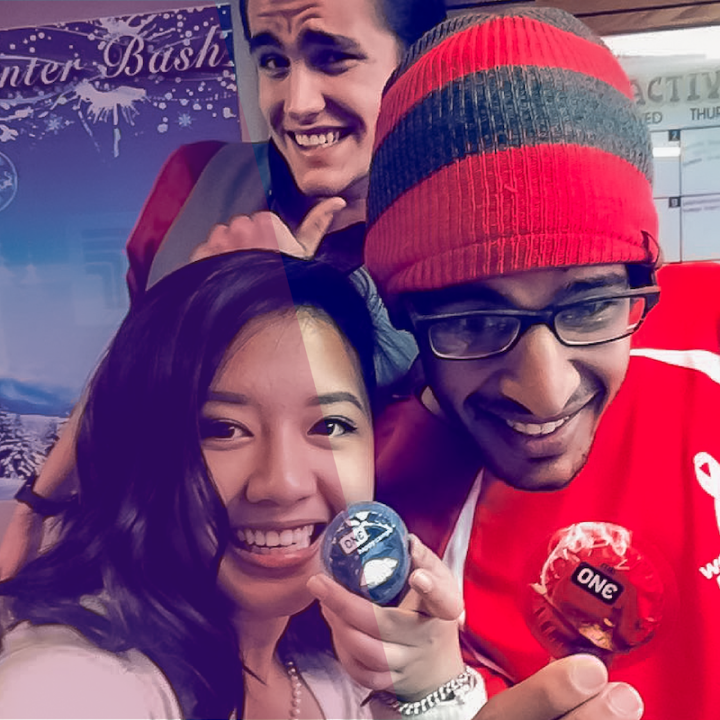 We increase access to premium condoms and lubricants in our communities by subsidizing and donating our best-selling products to local organizations.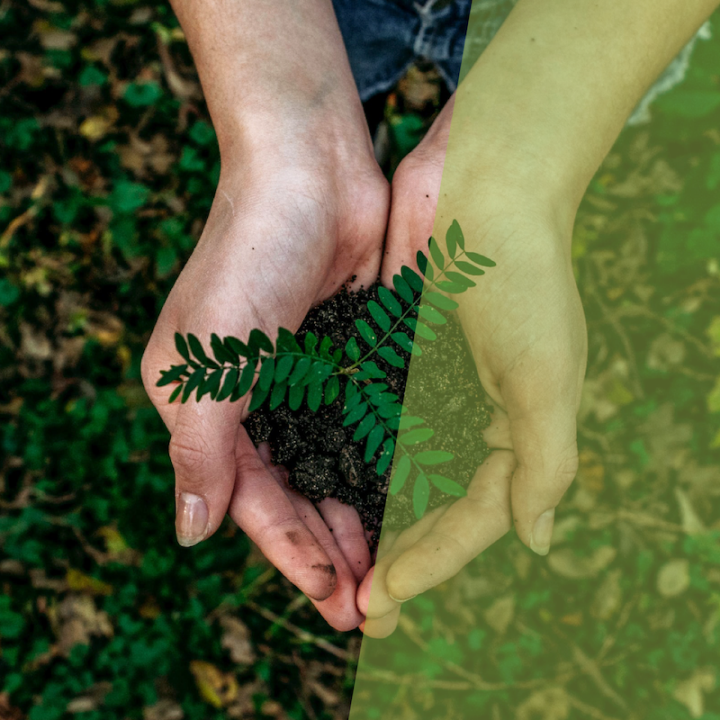 We are committed to sustainability. From creating packaging with recycled materials, to sourcing natural, non-GMO, vegan-friendly latex, and innovating for energy efficiency every step of the way.