Design Contest 1 Winners
For over a decade, the ONE Design Contest has given artists and advocates a platform to express their views on sexual health. Winning designs are featured on ONE's signature, round condom wrappers. ONE will also donate a total of 50,000 condoms to the artists' health organizations of choice.

The Community Pick winner is determined by public voting. After public voting determines the top 100 designs, a panel of judges selects the Judges' Pick and 8 Runners-Up. ONE staff members also select additional favorites called Staff Picks. Read more.

Think you got what it takes to design ONE? Submit your art.
Community Pick Winner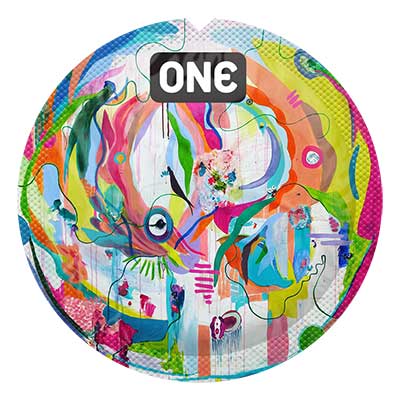 S. Wallack
"ONE Happy Feeling"
Judges' Pick Winner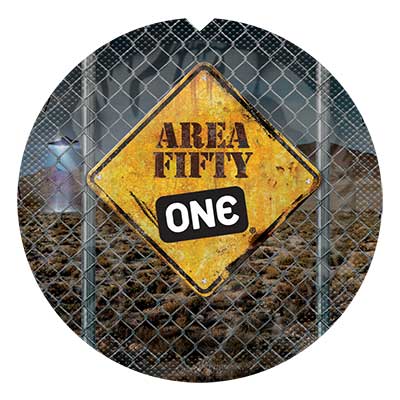 SheVibe Studios
"Area Fifty ONE"
Runners-Up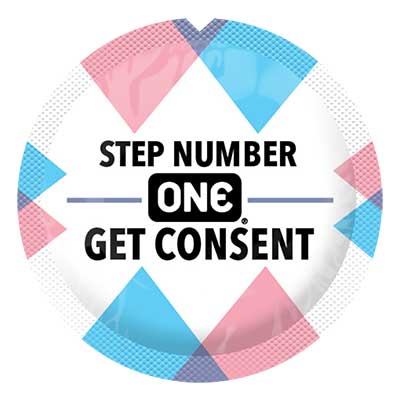 A. Benbrook
"step number ONE: Get Consent"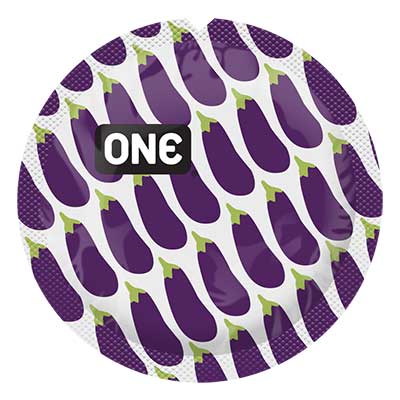 A. Benbrook
"Eggplant"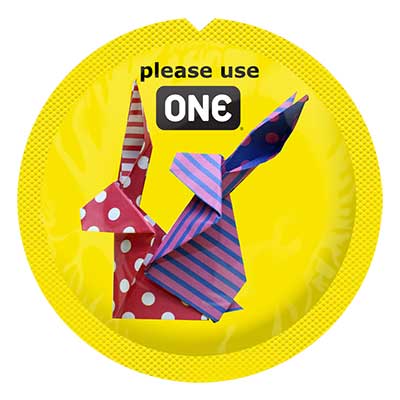 T. Chan
"Please use ONE"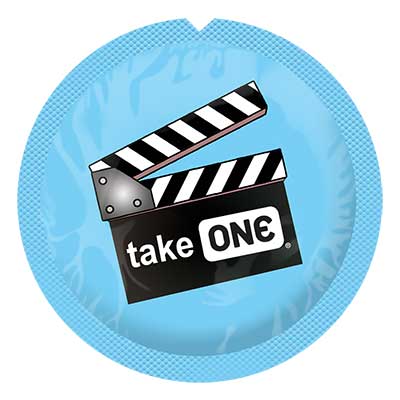 W. Flowers
"Take ONE"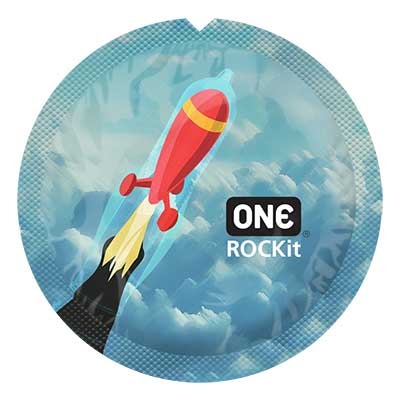 F. Dong
"ROCK it"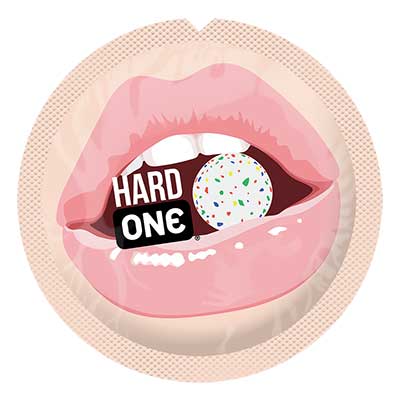 B. Tapia
"Hard ONE"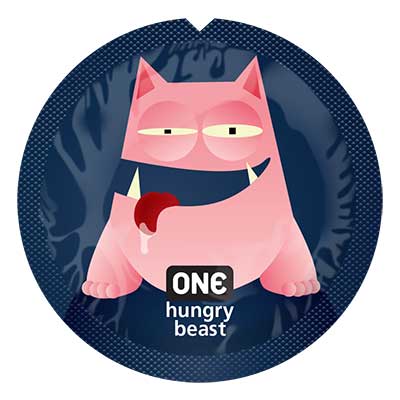 S. Grecu
"ONE hungry beast"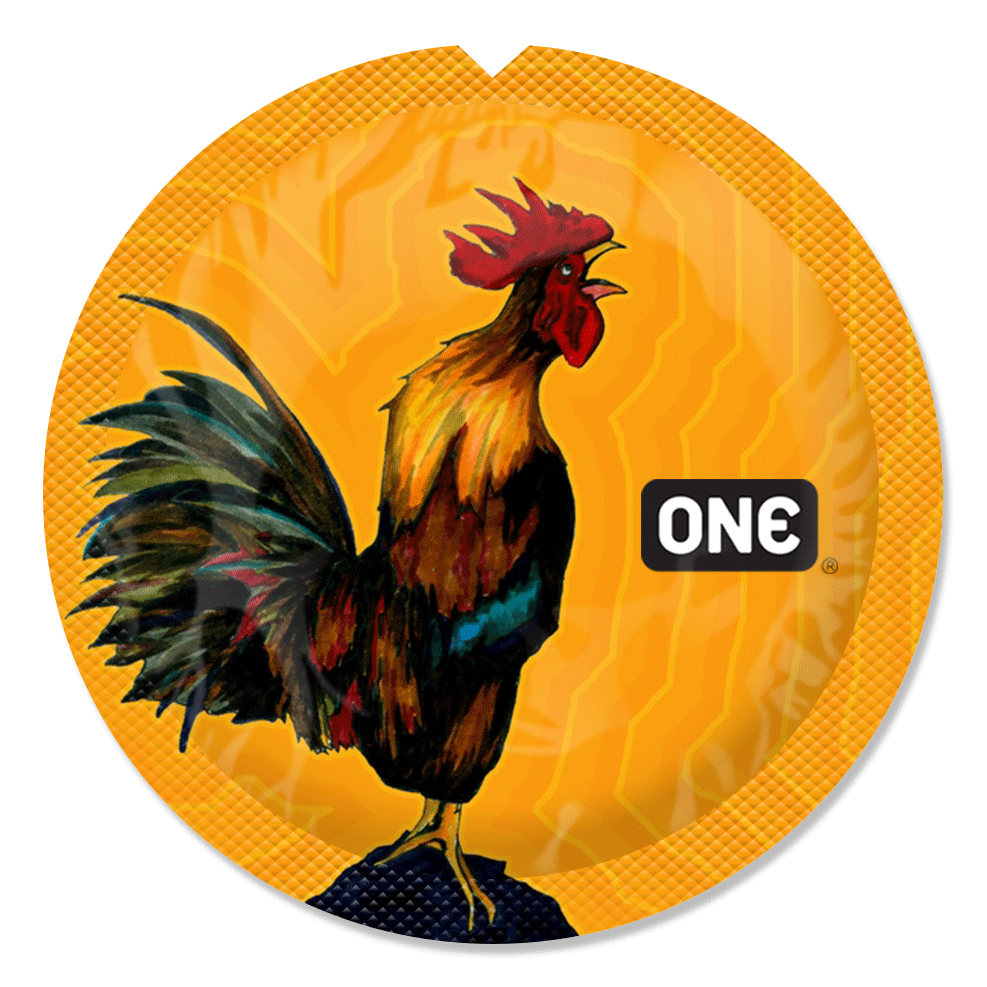 K. Jundt
"Cocky ONE"
Staff Picks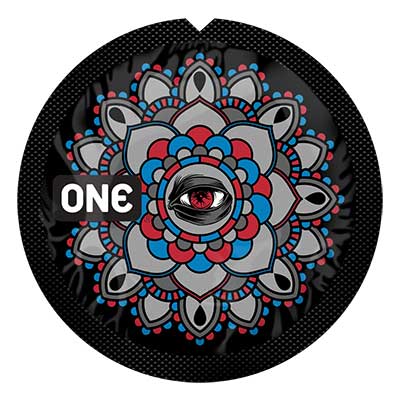 R. Leard
"EYE"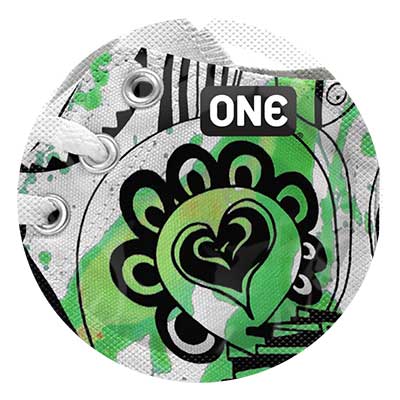 A. Trapletti
"inside love"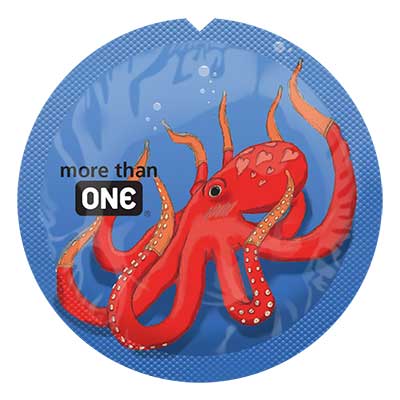 T. Jackson
"More Than ONE"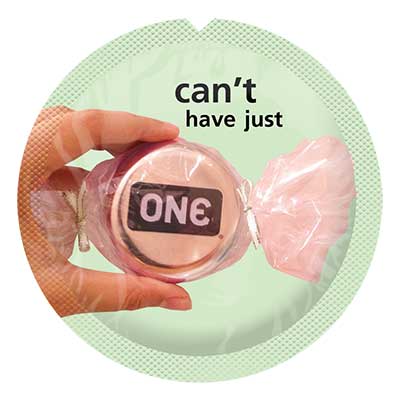 A. Ito-Fujita
"Can't have just ONE"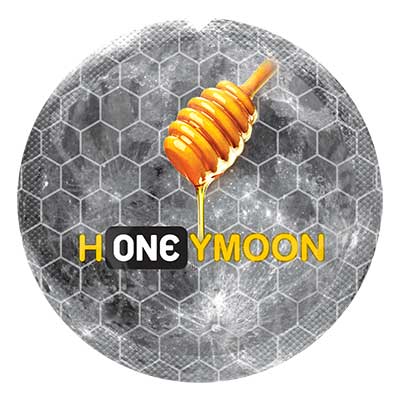 J. Pat
"hONEymoon"
N. Tokar
"Static ONE"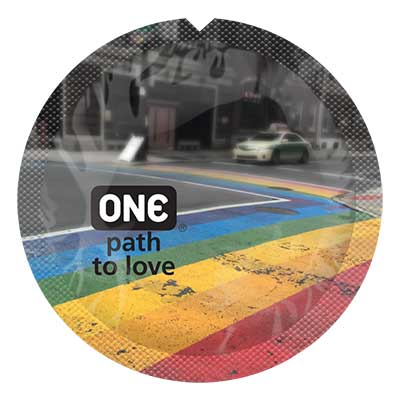 J. Korhumel
"ONE path to love"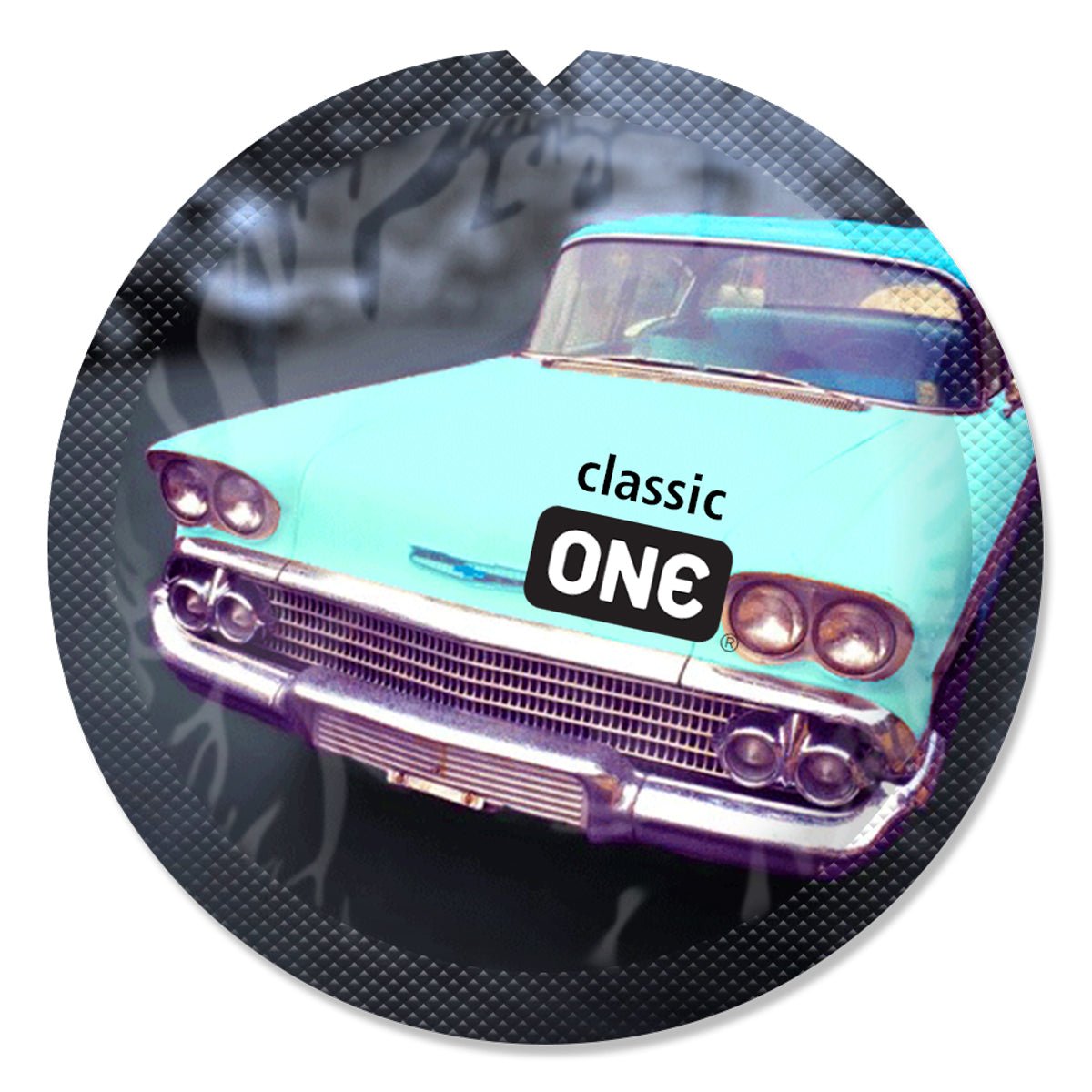 J. Wilson
"Classic ONE"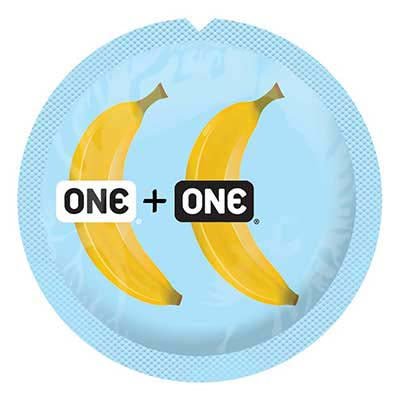 C. Xie
"ONE + ONE"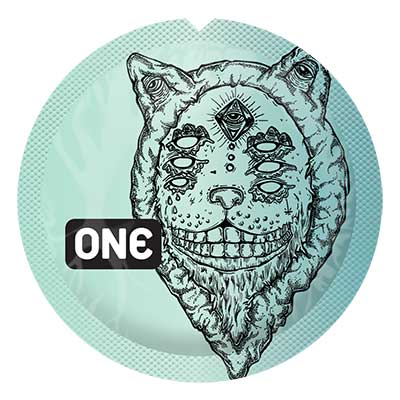 EyeGato
"EyeGato"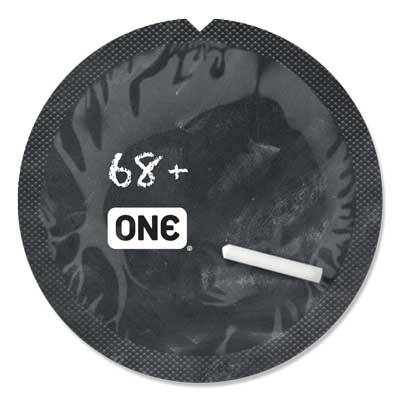 P. Marogil
"68 + ONE = ?"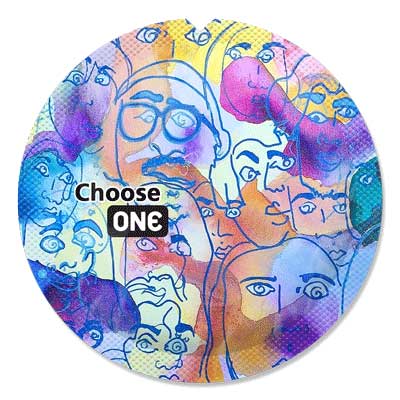 DAViA KiNG
"Choose ONE"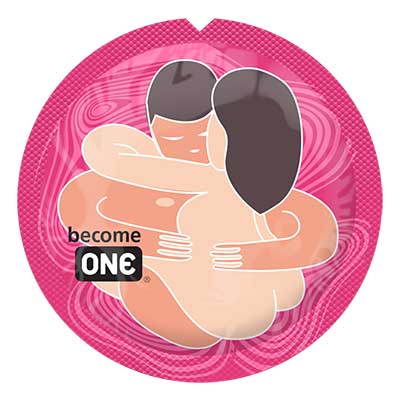 F. Dong
"Become ONE"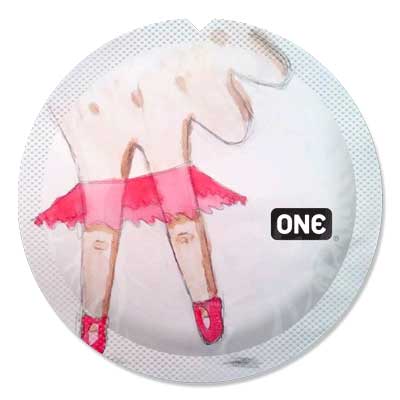 K. Shaffer
"Hand Ballet"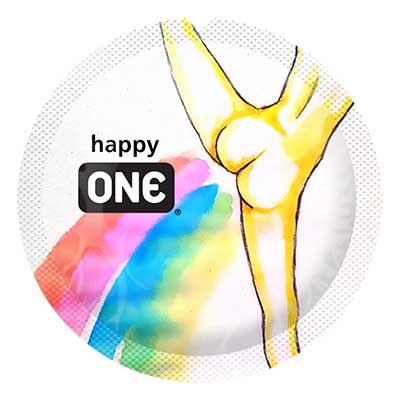 K. Shaffer
"Eat My Happiness"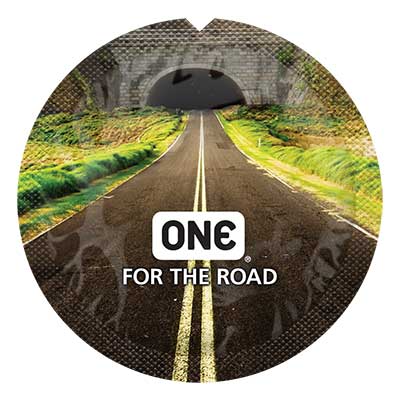 SheVibe Studios
"ONE for the road"
Thank you to everyone who submitted condom wrapper designs and voted for your favorites to help us determine the winners!