As featured in:

THE MYTH OF SMALL CONDOM SIZE
Find A Custom Size That's The Perfect Fit For You!
No matter what you try, do you find the standard sized condom won't fit? Is the condom too long, or is the condom too baggy? What if your issue is condoms coming off, rather than going on? Don't worry, you're not alone, and condom slippage with standard condoms is extremely common. That's why MyONE® Condoms are here to help — with condom sizes that actually reflect the vast range in penis sizes. In fact, MyONE®currently offers the smallest condom size in the world, and we're hoping to expand the size range even further in the future. Find out more about proper condom fit below.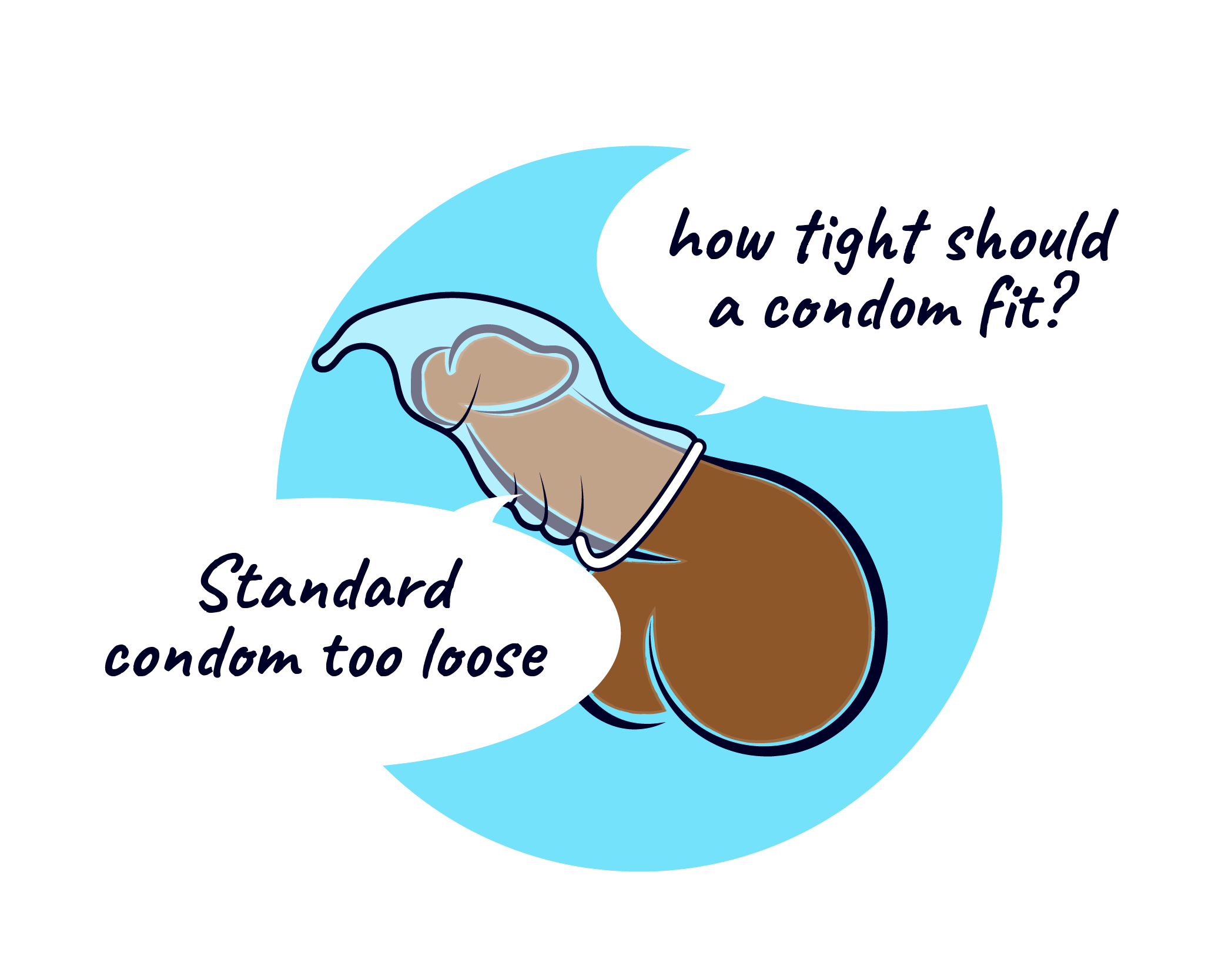 Do you find yourself wondering, for example, "how tight should a condom fit"? For proper protection, condoms should be snug enough not to slip or fall off, but not so tight it causes discomfort. When it comes to length, the condom should fully cover your erection from base to tip for maximum protection against STIs that are transmitted through skin-to-skin contact. MyONE® sizing recommendations are based on a formula for ideal fit. Our sizing tools recommend a condom length slightly longer than penis length (to ensure full coverage), and a condom circumference slightly tighter than penis circumference (to ensure it will stay in place).
However, traditional condoms, like you might find on the shelf in your neighborhood drug store, properly fit only 12% of condom users. Because regular condoms are more than 7 inches long, they are too long for over 91% of condom users. And even "snug fit" condoms are usually the same length, and only a few millimeters tighter, than a regular condom. For many, this results in the condom feeling too loose and/or too long, contributing to condom fit issues like slippage. We think that sucks, so we created 52 condom sizes! That includes smaller condom sizes than any other brand in the world.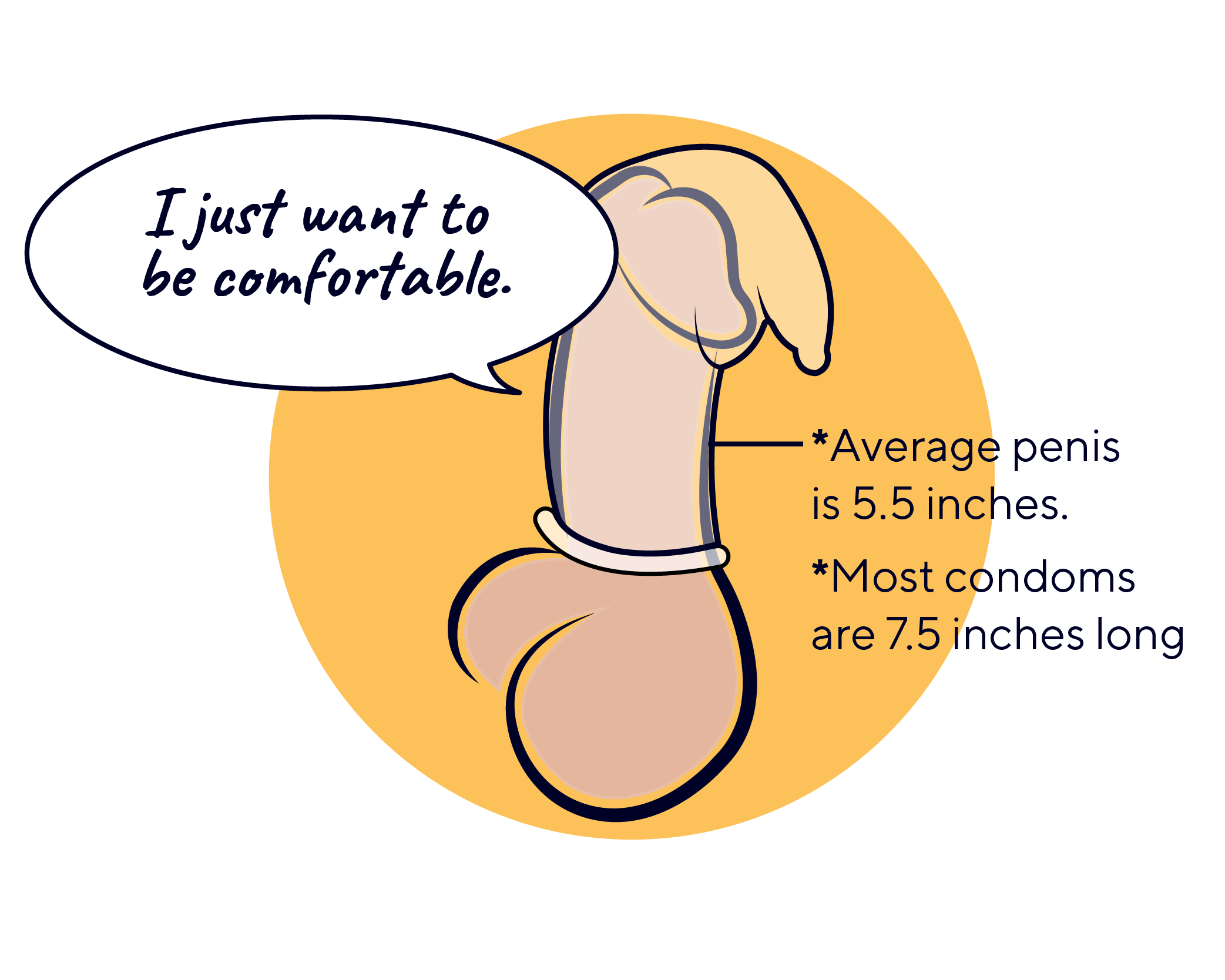 Three easy ways to get the perfect fit condom.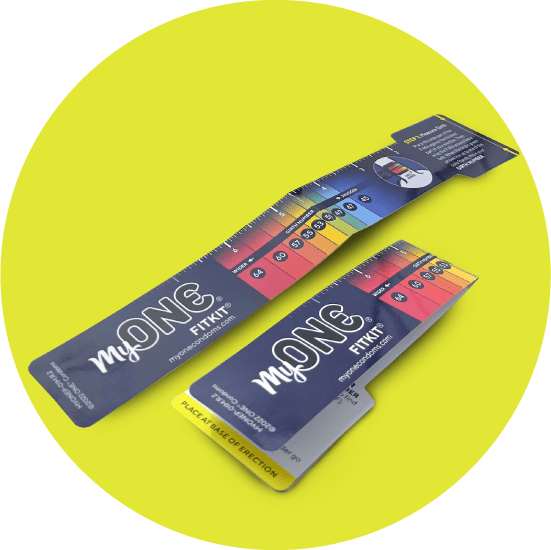 Measure with
the FitKit®.
Print, get it up, measure, and bam!
Get your MyONE size code in minutes.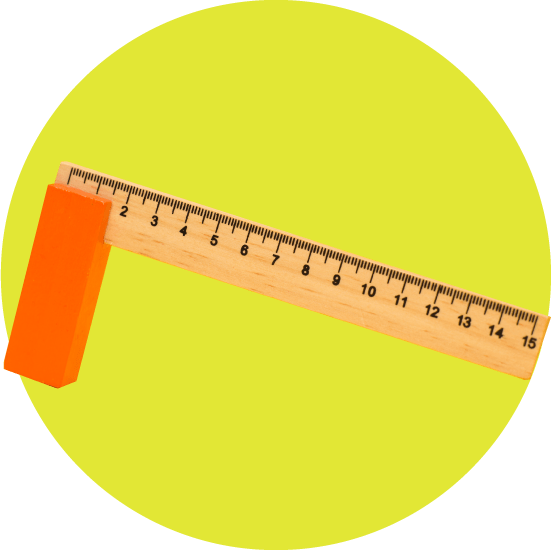 Enter your own measurements.
The old school way to measure. Use a
measuring tape or a piece of paper & a ruler.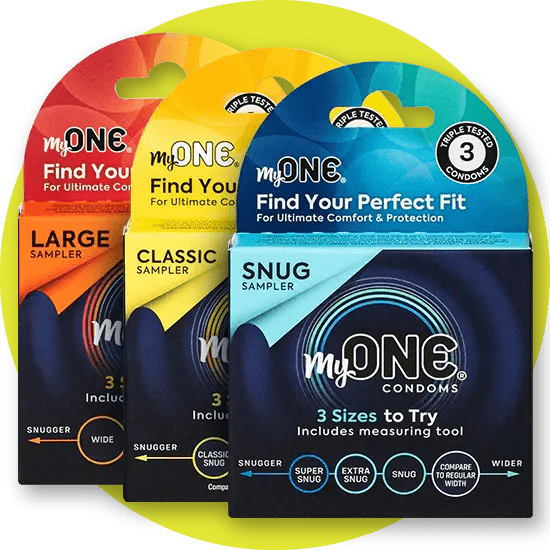 NO TIME
TO MEASURE?
Get a quick 3-count sampler based on prior experiences with regular condoms.
So just how do some of the top condom brands measure up? Let's have a look
Traditional Condoms vs. Small Condoms vs. myONE®
Nominal width is the width of the condom when laid flat. Size info from condom-sizes.org, August 2020
WHAT TO DO IF A CONDOM IS TOO LONG?
As you can see in the chart above, even condoms promising specialty sizing like "Snugger Fit" or "Close Fit" aren't actually that much smaller, and are all longer than seven inches. In fact, most condoms are more than an inch longer than the average penis (5.5 inches)! That's why MyONE® lengths start at 4.7 inches. So even our shortest MyONE® size isn't "small" — it's more average penis size. And we're hoping the condom size regulations will change even further in the future, allowing us to create even shorter sizes. We definitely get a lot of requests for tighter and shorter sizes.
Not to mention, standard sizing doesn't typically account for variations in penis girth. So, if it's not as simple as small condoms, medium condoms and large condoms, what else should you consider when you are making your next condom purchase?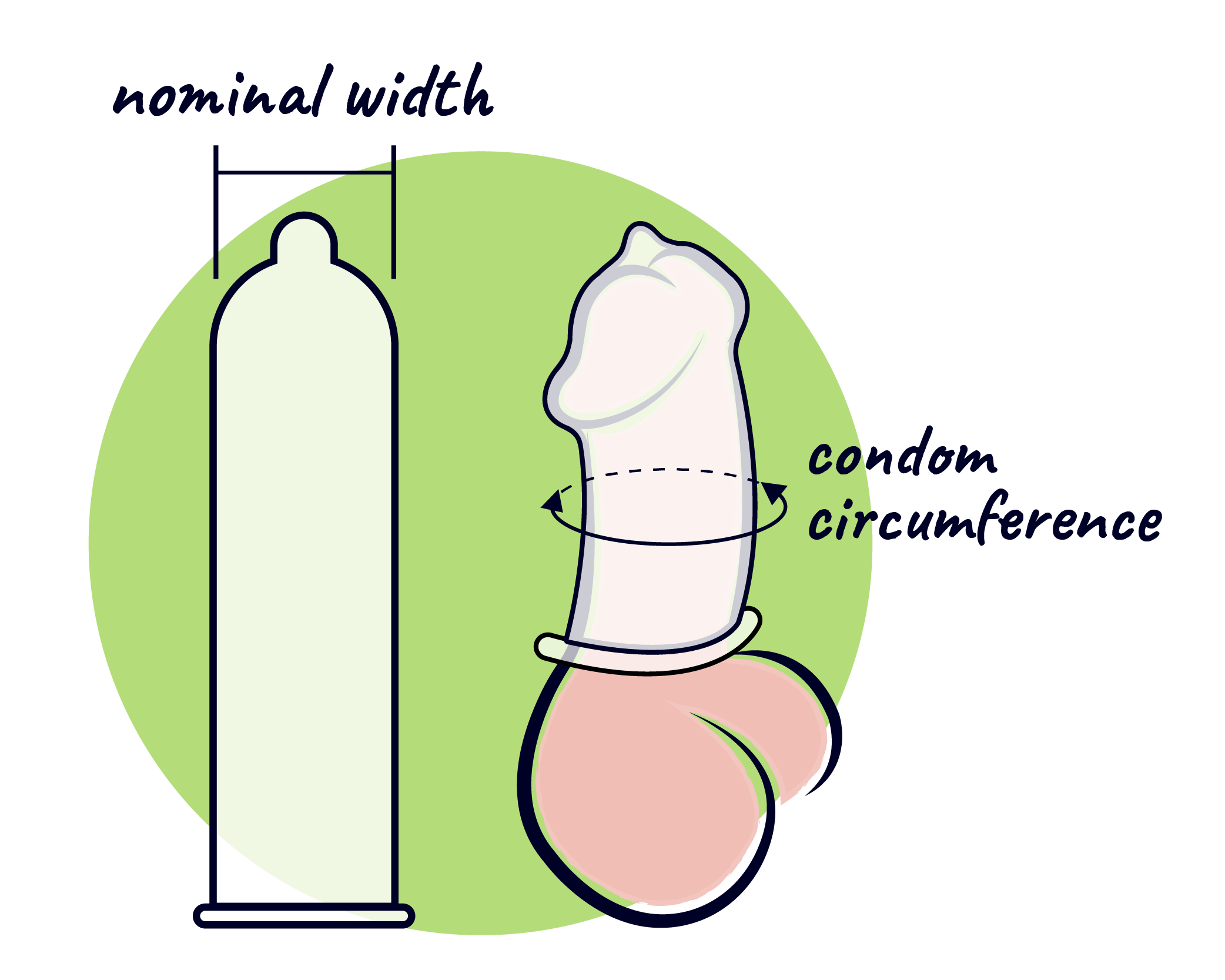 Introducing Nominal Width/ Circumference
The term "nominal width" sounds like something you might learn in science class, and is a number used in condom manufacturing to understand condom width. Nominal width = the width of the condom when laid flat. However, you can't measure a penis when flat, which is why circumference comes into play! If you take the nominal width x 2 = approximate condom circumference. However, the condom circumference should be slightly tighter than penis circumference, to ensure the condom will stay snug in place.
Why is nominal width so important for finding a great fitting condom? While many consumers and educators alike spend time discussing the elasticity of condoms and answering "Do condoms stretch?", the fact remains that latex is not designed to shrink. If the circumference of the condom you are using is too large, that's when condom slippage can often occur. That's why MyONE® offers 9 different widths, from tighter condoms to wider condoms.
SOLVING FOR SLIPPAGE
If you find that condoms are either too long or too loose,
myONE® can help you find the perfect fit!
In the same way that consumers can customize their sizing when they go shopping for clothing in a department store, this new approach to condom sizing allows for each user to match a combination of ideal sizes for length and nominal width. MyONE® provides a range of condom lengths starting from 4.7 inches in length and nominal widths beginning at 45mm (or 90mm / 3.5 inches in condom circumference).
MYONE® SIZE CODES
Width Code:
45
47
49
51
53
55
57
60
64
69*
Condom Nominal Width:
45mm
47mm
49mm
51mm
53mm
55mm
57mm
60mm
64mm
69mm
Condom Circumference:
90mm
3.5"
94mm
3.7"
98mm
3.9"
102mm
4.0"
106mm
4.2"
110mm
4.3"
114mm
4.5"
120mm
4.7"
128mm
5.0"
138mm
5.4"
Length Code:
C
D
E
F
G
H
J
K
L
M
Condom Length:
120mm
4.7"
132mm
5.2"
144mm
5.6"
156mm
6.1"
168mm
6.6"
181mm
7.1"
194mm
7.6"
207mm
8.1"
220mm
8.7"
235mm
9.3"
Beyond the physical benefits of using a better fitting condom and having more enjoyable sex, our customers talk about what a confidence boost it is to finally no longer worry about fit issues like slippage
Don't take our word for it, customers are loving the new system!